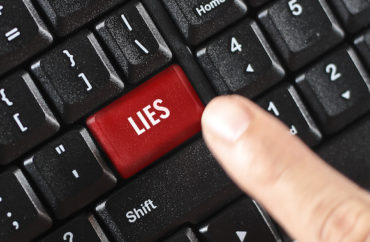 Said student was 'assisting family friends' instead of 'working'
A university recently got caught in what may have been a deliberate lie, spinning the circumstances surrounding a student's murder possibly in order to avoid federal consequences.
The University of Missouri – Kansas City last year declared that an international student who had been murdered while working at a local fast-food joint was not in fact working there but rather "assisting family friends."
The Kansas City Star reports that when Sharath Koppu, a grad student from India, was shot and killed at a "grab-and-go" joint in Kansas City, the school developed "a false narrative about why he was there that night," covering up the fact that he had been employed at the restaurant.
That's because "Koppu's off-campus job violated his F1 visa, which could have led to a federal investigation and put UMKC's lucrative international student enrollment at risk," The Star reports. This led the university to scramble to spin a different narrative about Koppu's death:
"I highly doubt he had work authorization," Stevenson's second in command wrote her the day after Koppu's murder.

"Exactly what I thought and something we need to anticipate in terms of questions," Stevenson replied.

Throughout the correspondence, school administrators expressed compassion for Koppu's grieving family. Their messages dealt with the grim details for transporting the body 8,000 miles back home to India and refunding tuition payments and fees to his parents.

But strikingly, the documents show how top school officials from Chancellor Mauli Agrawal on down never lost sight of how the killing could undermine university efforts to grow its international student population.

Stevenson and her boss, Vice Provost for International Initiatives Kevin Truman, rejected the university PR staff's first inclination, which was to quote the police department's account of what Koppu was doing when he was killed.

UMKC's media relations director John Martellaro couldn't understand the point of erasing all references to Koppu's employment at the restaurant.

"I think saying he worked there is vital to establishing that he was an innocent victim, and not someone who was engaged in violent activity," Martellaro wrote his boss Anne Spenner, vice chancellor for strategic marketing and communications. "I doubt the legal formalities will come into play here."

Truman pushed back. He didn't want the university to acknowledge that Koppu was employed by the restaurant, even though the police said he was working there.

"Let's not emphasize where he worked. I doubt that he had a work authorization," Truman, the third official to cite that concern, wrote Spenner after seeing a draft of a public statement she'd planned to release.
As one expert put it following these revelations: "For the university to try to cover this up only means that they or someone on their staff were knowingly violating policy and they were aware. Why else would they cover it up?"
MORE: School is 'lying' about threatened white professor being back on campus
IMAGE: Kunst Bilder / Shutterstock.com
Like The College Fix on Facebook / Follow us on Twitter