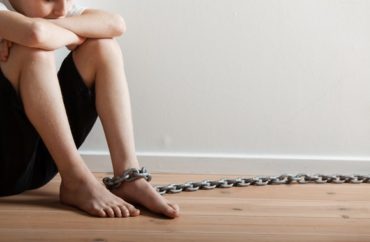 Accuser's details don't match up with 'video evidence'
Kentucky's oldest university had a measured response to sexual assault claims against a student: It threw him into "solitary confinement" "immediately" after his accuser asked for a Title IX investigation.
That's the narrative told in the accused student's Title IX due process lawsuit against Transylvania University. "John Doe" claims that it was the accuser who violated his consent through "unwanted kissing" and refused to leave his dorm room in December, yet the university summarily dismissed his claim, according to the Lexington Herald-Leader.
The private university got an "anonymous complaint" from a resident advisor the day after their disputed encounter, and the accuser went on to give investigators some falsifiable details.
In contrast to her claim that "the lights were off" and John had disrobed, "video evidence" shows the lights were on and John's roommate said John was "fully clothed" when he walked in on them, according to the Herald-Leader's description of the federal lawsuit.
Transylvania evicted him from his dorm "based on nothing more than a meritless allegation" and without even "the opportunity to be heard," putting him "in solitary confinement in a moldy apartment" without internet or access to laundry facilities. The Title IX office required him to get permission for any visitors.
MORE: Transylvania gets legal warning for selective enforcement of speech rules
Student's lawsuit against Transylvania U:
-Male says female initiated, he rejected
-She pursued #TitleIX complaint against him, swapping roles
-U summarily evicts him from dorm, dumps him in dingy apt, requires any visitors get approval from TIX office.https://t.co/sbzS3w34O0 pic.twitter.com/99akExiVe0

— Peter Bonilla (@pebonilla) April 8, 2020
The administration showed its gender bias in its response to each student's complaint against the other: It spent two months on her complaint and two weeks on his before siding with her.
A Title IX hearing is scheduled for April 15, which John is seeking to postpone while expediting his court case. The judge scheduled a hearing on both of John's motions for Thursday, according to an order posted by Brooklyn College Prof. KC Johnson, who chronicles Title IX litigation.
While John claims the remote nature of the university hearing scheduled for next week would be unfair to him, a more serious problem is that the university refuses to tell his lawyer where it's getting some of its Title IX training materials so they can be vetted, Johnson added.
He posted a response from Transylvania's counsel that said hearing panel members are trained with "a variety of resources," including from the national Association of Title IX Administrators but also at least one unspecified "locally … accredited" organization.
Allegations in complaint that both students made claims, school only investigated claim against male student.
Lawyer for acc'd also asked school for all training materials & got a…lawyerly…response–no mention of what the "local" training material is. pic.twitter.com/lXkGDHmBOO

— KC Johnson (@kcjohnson9) April 8, 2020
Read the Herald-Leader report.
MORE: Feds say universities can't suspend accused students before they respond
MORE: ATIXA warns colleges to not use 'trauma-informed' Title IX training
IMAGE: Jan H Andersen/Shutterstock
Like The College Fix on Facebook / Follow us on Twitter