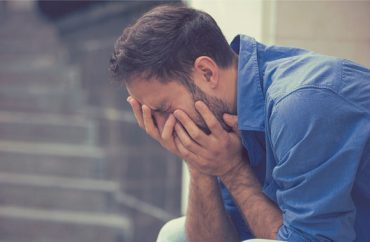 Redacted 'full pages of text' from accused student's statement – and much more
Pennsylvania State University's response to the Jerry Sandusky molestation scandal consisted of a "cluster of grievously deficient failures," and not just to students who report themselves as victims of sexual misconduct.
The Department of Education's Office for Civil Rights issued a stinging resolution letter to the university Thursday after a six-year review that started under the Obama administration, faulting everything from the athletic department hiding reports against coaches to immediate suspensions of accused students.
Inside Higher Ed has a brief rundown of major provisions of the letter, written by Enforcement Director Carol Ashley:
OCR also determined that the university's policies violate due process rights by suspending students against whom sexual misconduct complaints are made without first meeting with those students. (Accused students can then appeal such interim suspensions.) Penn State only recently began permitting witnesses to testify at Title IX hearings, and the Office of Student Conduct can exclude any witnesses found to be "duplicative, irrelevant, or inappropriate," which could prevent important testimony during hearings, the letter said.
These immediate "interim" suspensions and hearings that "may have precluded relevant information" occurred from 2017-2019, the Department of Education said in a statement accompanying the resolution.
MORE: Woman forced herself on me, Penn State kicked me out as the rapist
The letter cites excerpts from its review of 300 cases files. One mentions the university redacting "full pages of text" from an accused student's statement while removing only "small portions" from the accuser's statement, then giving them to adjudicators, who found him guilty. He was removed from campus and suspended from his program until his accuser left.
"The parties' statements were redacted in a manner that may have precluded relevant information at the hearing," OCR determined. (The accused student sued the university; they settled in March 2018. The timeline and claims suggest OCR is referring to this case.)
Other "summary" points by OCR note the university's refusal to issue an "administrative directive" against an accuser who allegedly harassed the accused student at work through her friends, and its three-month delay in notifying an accused student of charges after the investigation was finished.
The feds are requiring "major changes" of Penn State, according to the department's statement, including revisions to recordkeeping practices and reporting its handling of "all" Title IX complaints to OCR for this academic year and the next.
"Given all of the attention that Penn State has faced in the wake of the Jerry Sandusky scandal, it is disappointing that so many serious problems have remained at that university system," said Kenneth Marcus, OCR chief, in the statement.
Read the resolution letter, department statement and Inside Higher Ed report.
MORE: Penn State appears to ignore judge that nixed its Title IX procedures
IMAGE: pathdoc/Shutterstock
Like The College Fix on Facebook / Follow us on Twitter