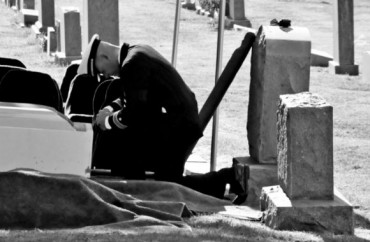 That was fast.
Seattle Pacific University has decided to reinstate the Pledge of Allegiance and presentation of the colors at its Veterans Day chapel service, less than a day after we reported those elements had been cut because they made some people "uncomfortable."
The evangelical school doesn't directly acknowledge that Chaplain Bo Lim had decided to ax those elements, or the specific criticism from a campus military group, however.
SPU said Friday that the service would "include the Pledge of Allegiance, the presentation of colors, and the singing of the national anthem." It concluded with this:
We regret that our initial decision about our Veterans Day service caused so much misunderstanding. It was never our intent to dishonor our veterans or their service to our country.
Meanwhile, a Friday afternoon email to faculty, staff and students from Chaplain Lim doesn't even mention that "regret":
Some of you may be aware that there is much discussion taking place on campus and beyond regarding Chapel next Tuesday. … The ceremony will include the Pledge of Allegiance, National Anthem, and the honoring of the U.S. flag, and the worship service to follow will include corporate singing, prayer, testimony, and a homily.
The Military & Veteran Support Club, which helped spread the word about the initial cuts to the service, wrote out a timeline of its version of events on its Facebook page Friday to "clear up any misinformation that may be circulating."
Read SPU's statement and the MVSC post.
RELATED: University cuts Pledge of Allegiance from Veterans Day chapel because it makes some 'uncomfortable'
Like The College Fix on Facebook / Follow us on Twitter
IMAGE: Cheryl Casey/Shutterstock