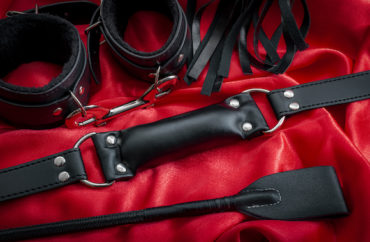 The "sexology" department at a Norwegian university recently required students to attend a local fetish club … and to follow its dress code which noted "rubber, lacquer, leather, and the like."
According to 4W, the trip was set up by University of Agder Professor Esben Esther Pirelli Benestad, a transgender female, and her spouse Elsa Almås, also a professor.
The duo coordinate the Agder sexology program.
Student Tonje Kristin Jensen said she decided to bag the trip to the Cat People Club upon learning of the dress requirement. She said a memo from the professors encouraged students to don "lace [and] corsets," and noted females were forbidden to "wear denim."
Jensen responded to the memo with "I think the natural thing in this situation was that everyone should have been able to participate, on their own terms. If I wanted to go with my clothes, then I should have been able to do it."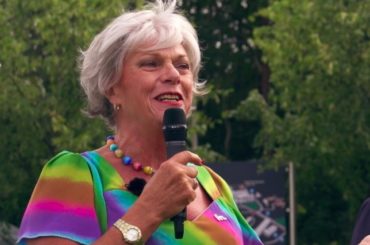 Benestad's (left) and Almås' sexology program is a "two-year 60-credit continuing education course" and has produced "ten classes of sexologists," according to a university news release.
And it's pretty popular — 600 students applied for just 43 spots this past fall.
MORE: University's 'Condom Club' offers nearly a dozen different sex kits
Benestad and Almås created the concept of "sexual manners," the release says, which they liken to table manners: "For many people, sexuality is a taboo, and they avoid talking about it," Almås said. "The concept of manners can give people the words for talking about sexuality in their own intimate relationships."
In addition, Almås was crowned Norway's first "professor emerit," a gender-non-specific title for "professor emeritus" (men) or "professor emerita" (women).
In a TED talk from last month, Benestad noted she began dressing "like a girl" at a young age, and that "it felt so fine" (emphasis in the original). She also compared the transgender population to indigenous communities: "At all times we have been here, but we never had any land."
A Norwegian trans-identified sexologist at the University of Agder gave a TED talk comparing transgenderism to being part of the marginalized Indigenous population, and arguing for the normalization of sexual paraphilias.

[Uploaded for @4WPub] pic.twitter.com/jYrsHDvbvI

— Women's Voices (@WomenReadWomen) January 1, 2022
According to "Basic Sexology 2's" course description, students will a develop a "critical attitude to the presentation/use of sexuality in various media," as well as "take part in educational arrangements which promote a positive view for children and adolescents with regard to own body and sexuality, and a preparedness for taking action in sexual situations."
In 2017, Benestad and Almås argued that "the sexual arousal men experience through transvestic crossdressing should be normalized […] as a learned erotic variation that is natural in persons who are attracted to women/men, and to persons who experience the erotic qualities of womens'/mens' garments."
MORE: Free vibrators to be doled as part of public university's sexual health week
IMAGES: Victor Mousa / Shutterstock
Like The College Fix on Facebook / Follow us on Twitter