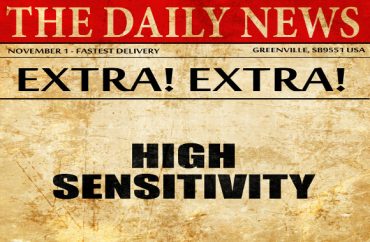 On October 12 approximately 80 University of Rochester students, staff, and alumni attended a "healing vigil" for members of the school's "marginalized communities" in which they shared songs, poems and prayers.
The Campus Times reports that when students realized different groups had "similar grievances," members of the various religious, minority, and LGBT groups in attendance, as well as victims of sexual assault, ended up sharing their experiences.
"Nonbinary" student Andie Burkey discussed (their?) process of healing:
"For a long time, I thought if I could get all-gender bathrooms on the Quad and Sue B then I could heal; if I got sanitary bins in all the gender bathrooms, and even the men's bathroom, then I could heal; if I got housing options that affirmed my gender identity without isolating me from my classmates and friends, then I could heal," Burkey said. "But I realized that you can't heal in the same place that hurt you."
Sanitary bins can lead to healing? I wonder how I could have "healed" after my college freshman year due to dealing with nasty one-ply TP in the restrooms that felt like it had wood chips in it.
Burkey continued by explaining that changes resulting from speaking up aren't enough for one to heal. Instead, according to Burkey, healing takes place with others. Burkey said that what helped them heal the most was being their authentic self.

Eight SA senators showed up to the event in support of students who felt marginalized.

"As a junior senator, I wanted to listen to different parts of the student body," Beatriz Gil said. "We'd like to see this happen more and have more people listen. That's why we are here for, to listen and make tangible changes."

Several student religious groups spoke, including the Muslim Students' Association and Hillel.

The representatives from the Muslim Students' Association delivered a message of unity to those in attendance, urging everybody to speak up when they are, or someone they know is, hurting.

"There are students who are suffering who don't speak up," Muslim Students' Association freshman representative Amr Usef said.

Sophomore Fatimah Arshad, the Muslim Students' Association freshman representative last year, added: "We must be unified today, but also tomorrow."
However, it seems that in a case of "some marginalized groups […] inadvertently sidelin[ing] others," the campus Hillel initially was excluded from the event. Sophomore Brianna Terrell said this was a case "where other groups have pushed Jewish students aside to advance their own agendas":
"I thought I'd reach out to my friends who had experienced anti-Semitism, and a lot of the experiences they shared with me were experiences they had on campus with other students," she said. "I'm hoping it will open other students' eyes."
It's probably not going far out on a limb to guess why Hillel wasn't invited at first: The Jewish community, despite its long history of oppression and ostracism, isn't viewed by the progressive Left as "marginalized," in large measure because Israel is seen as an "oppressor." See here, here, and here for a sample of examples from other campuses.
Read the full Campus Times piece.
MORE: U. Rochester student gov: Gendered terms like 'brotherhood' are 'textual discrimination'
MORE: U. Rochester blows through all 'free' tampons in first two weeks of semester program
IMAGE: Shutterstock
Like The College Fix on Facebook / Follow us on Twitter