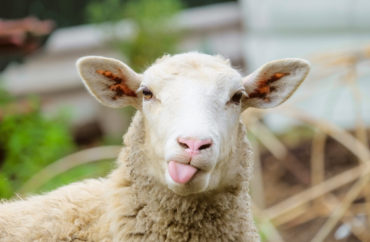 Could use the degree to become a community organizer for animals, program director says
Madonna University announced a new major in Animal Studies that will launch in the 2021-22 school year.
The major at the Catholic university "will equip students with fundamental knowledge of zoology and animal behavior," according to the university news release.
The Michigan university's program "will provide not only a solid foundation in biological sciences, but also broad knowledge of animal ethics, law and policies, and religious views."
"Our program is unique in terms of course offerings and long-standing community partnerships with animal-related agencies," program director Andrew Domzalski told The College Fix in an email.
Domzalski's background is diverse, as he teaches classes in "Animal Studies, Eastern Religions, and graduate courses in linguistics," according to his bio on the major's website.
"In addition to comprehensive surveys in zoology and animal behavior, the new courses will cover such topics as animal ethics, animals in religion, animal law, and animal-human bond," Domzalski said.
He said he is "super excited" about launching the program this upcoming fall 2021.
Students with this degree "will be able to find employment at zoos, wildlife centers, state and national parks, and other animal-related institutions," Domzalski told The Fix. "This major is an ideal choice for those who love animals and would like to pursue various professional careers that involve working with and/or for them."
Domzalski listed a number of possible jobs for graduates of the program, including animal cruelty investigation officer, community organizer for animal causes and an animal caretaker at a zoo.
The U.S. Bureau of Labor Statistics shows that employment in animal-related careers is expected to grow from 2019 to 2029. Animal care and service workers are expected to grow by four percent, while veterinarians are expected to grow by 16 percent from 2019 to 2029.
The university said that students must choose a minor to complement their major in Animal Studies. Minors include biology, criminal justice, graphic design or psychology.
MORE: College may ax science and economics majors
The major's website adds more detail on what students will take from the program.
"Your degree in Animal Studies will equip you with both fundamental knowledge of zoology and animal behavior, as well as in-depth understanding of individual and societal issues regarding human-animal interactions," the website said. "Together, we will look at these topics from such academic fields as ethics, law and public policy, and religious studies."
The program's website said students will "Analyze individual and societal aspects of human-animal interactions," "Analyze human impact on environment and propose sustainable solutions" and "Learn ethical approaches and religious conceptualizations regarding non-human animals."
The Fix also asked university spokesperson Karen Sanborn for more information on why the university decided to launch this major. She did not respond to two emailed requests for comment in the past week.
Michelle Proctor, another professor in the program, deferred questions on potential courses and the benefits of the major to Domzalski.
"Dr. Proctor's research areas include social inequality, social and environmental justice, environmental sustainability, and animal welfare," according to her bio. She co-directs the Humane Leadership program with Domzalski.
Michigan State University currently has a program for studying animal relationships. It plans to offer a graduate certificate in the fall 2021 semester.
MORE: University of Chicago takes steps toward launch of 'Critical Race Studies' department
IMAGE: N-sky/Shutterstock.com
Like The College Fix on Facebook / Follow us on Twitter