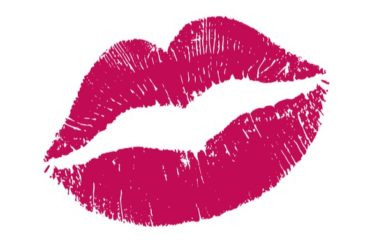 She told three different stories – and the last one can be falsified
Long Island University punished a black student for sexual assault despite his white accuser's constantly changing story and several witnesses who either contradicted or couldn't corroborate her claims, according to a lawsuit filed last week against the private university in Brookville, New York.
"John Doe" accused LIU of Title IX and Title VI violations, saying "gender bias was a motivating factor" in the "erroneous outcome" of his proceeding and racial bias explains the "differential treatment" he received compared to "Jane Roe."
The university also violated his due process rights under New York law and committed breach of contract, including by failing to use the "preponderance of evidence" standard outlined in its disciplinary code, the suit claims.
Jane had drunkenly kissed John, "an active and well-respected member of his church," without his affirmative consent "in front of many witnesses" in a dorm room. (As a football player on LIU's team, John had also resolved not to drink during the season.) Later that night she panicked that her public behavior could harm her "committed relationship" with another man.
The next day she filed a complaint against John, claiming that the night before he had forced her to perform oral sex on him. He also "pulled" her into another room where he held her down and continued kissing her, Jane claimed. In the final version of her story, she made a factual assertion that could be vetted: John assaulted her behind a "wall" of dressers in the room, which is furnished by LIU.
Despite the fact that Jane's story held no water with witnesses and she was never alone with John, LIU found her more credible in a "deficient and hasty investigation." Having found him guilty of sexual assault, the university then inexplicably invited John to reapply to LIU for the next fall semester, the suit says.
That invitation may have been a ruse: John would learn from his coach several months later that the guilty finding had nullified his full-ride athletic scholarship, which "effectively expelled" him from LIU.
Title IX Coordinator Jean Anne Smith (below), also associate dean of students, wore several mutually exclusive hats in the proceeding, the suit claims. She represented herself to both John and Jane as each student's "advocate," investigated the allegations, judged John guilty and then picked his sanctions.
Smith and the other investigator, Nicole Thomas, repeatedly withheld information from John, including his right to present witnesses, he argues. Their own interviews with witnesses were "cursory and brief," ignoring "key inconsistencies and contradictions."
They also gave no reason for siding with Jane's story over John's – that she initiated nonconsensual contact with the kiss – and didn't even let him hear her testimony, much less cross-examine witnesses, the suit claims. John says neither LIU nor Jane ever reported her allegations to police.
MORE: Campus kangaroo courts target nonwhite men, and it's an open secret
Rights limited to 'reporting individuals' – not those accused
LIU's bias is institutionalized in its Sexual Violence and Harassment Policy's Students' Bill of Rights, which "shockingly" limits protections to only "reporting individuals" – those who allege violations, according to the suit.
This is despite the policy's explicit promise of several rights for "all" students, including the presumption of innocence for accused students, "right to make an impact statement" on the cusp of sanctions and "equal opportunity" to present witnesses and evidence. John claims he was afforded none of these.
The policy does, however, reflect New York's affirmative consent law: "both evince a surface-level refusal to recognize uniform rights for the accuser and the accused." Signed into law by Gov. Andrew Cuomo, the statute has an "inherent bias" because it requires colleges to predetermine that any accuser "is at fault … or should have acted in a different manner to avoid" violations that have not been proven, John says.
Jane twice offered John drinks that he declined over the course of the night of Sept. 2, 2017, which started at the party and then moved into a dorm room. He says he didn't know who she was until he learned she had accused him of sexual assault.
She "unexpectedly kissed" him for "a few seconds" even though he told her he had a girlfriend. Later, when he stopped to say hello to his football team captain on the way home, John saw Jane in that room as well, but she "appeared dramatically more intoxicated" than when she had kissed him.
He rushed back from his own dorm after a teammate called to say Jane was telling people he had "forced himself" on her. His own teammates – all white – were too drunk to tell him what she was saying, and no one else he recognized from the party knew who had accused him, or of what, according to the suit.
'Objectively' false claim about room configuration hiding the assault
Public safety officers told him the next day he had to leave campus immediately, having been accused of sexual assault. He was not told at the investigation's outset that Jane had accused him of forcible oral sex and "dragg[ing]" her into her room, where Jane's roommate allegedly pulled him off her.
Not only was the date of the incident wrong in the report, but it included no "single factual allegation" or specific code violation, he says, alleging it violated New York law.
Smith, the Title IX coordinator, was "masquerading" as John's advocate when investigator Thomas interviewed him, before he knew Jane's allegations or that Smith was also representing Jane. Neither told him he could pick his own advisor, conveyed "the significance of an advisor in the context of a Title IX investigation" or told him his other rights, the suit says.
By John's count, Smith had "surreptitiously assum[ed]" four "conflicting simultaneous roles" – advisor to John and Jane, Title IX investigator and "sole party responsible" for adjudicating Jane's complaint. He characterized the Sept. 5 interview as "unlawful."
John never did get notice that the university was deliberating sanctions against him, with Smith telling John's mother in a phone call Sept. 11 that she was going to "represent" him in "the best light possible" so he could return to school, he claims. He never received evidence either.
The guilty finding and one-year suspension did not describe the evidence or "the rationale underpinning the determination." It wasn't until he had asked for them several times that the university finally gave him a "one-paragraph response letter" more than a month later.
It vaguely and falsely claimed that the investigation had corroborated Jane's story "in important respects" through "other evidence," while John's account "was inconsistent" with evidence, the suit claims.
This is despite the fact that she accused him of forcing her to perform "oral sex in a well-lit room in the presence of many people," none of which was corroborated, "and the room objectively did not have dressers in the middle" that obscured the alleged assault "a few feet away" from others, as Jane claimed in her third account of the night.
Chose to 'railroad a young Black man with no history of misconduct'
Jane's friends also contradicted her story about being "dragged" down the hallway by John, saying they were walking "one-behind-the-other," and her roommate denied he was on top of Jane in their room. "Roe's claims remain completely unsubstantiated to this day":
This decision was obviously contrary to the preponderance of evidence standard and demonstrated a dramatic bias in favor of the female accuser, even when that accuser's claims constituted facially-implausible allegations that she had been subjected to two separate and consecutive instances of public sexual assault in front of dozens of peers and somehow none of those witnesses saw any of it happen.
LIU's treatment of John versus Jane is so disparate as to suggest "strong" sex- and race-based bias in the proceeding, from flipping the burden of proof on him to yanking his scholarship without notice, he claims. It also failed to give a rationale when it rejected his appeal, "doubl[ing]-down on their choice to railroad a young Black man with no history of misconduct on a full scholarship to their institution."
He and Jane were "similarly situated" parties because each accused the other of initiating sexual contact without affirmative consent, meaning both should be "equally credited" as alleged violations LIU policy. The university showed its "pattern or practice of racial bias" against John by claiming it could find no "negative motivat[ion]" for Jane to accuse him, despite her observed panic that the public kiss could harm her other relationship.
John's racial bias claim also extends to LIU's treatment of a white teammate who assaulted his girlfriend the same week Jane accused John. The university did not put the teammate through the same ordeal as John's, instead holding "a meeting with their athletic teams about sexual assault."
MORE: 11 times young black men were railroaded in Title IX proceedings
IMAGE: ZuKIN Art Studio/Shutterstock
Like The College Fix on Facebook / Follow us on Twitter