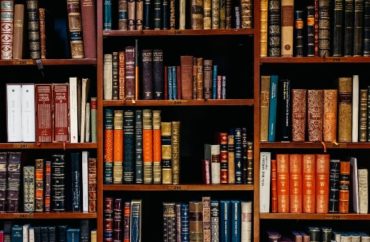 St. John's University forms task force to eradicate racism
St. John's University released new anti-racism plans in October which include a new "Anti-Racism Task Force" through the school's libraries.
The three libraries at the Catholic college in New York formed the task force and said they "are united in opposition to systemic racism and racial violence." The libraries include the law library and the two main libraries at the university.
The university's announcement referenced Pope Francis' statement in June on the role Catholics should play in fighting racism.
The school wrote:
Therefore, our libraries, in keeping with Catholic social justice teachings, must strive to affect the common good rather than claim a neutral stance. In support of St. John's University's community of students, researchers and scholars, we stand together in commitment as allies in the intentional pursuit of anti-racist practices, policies, and collections.
The library has announced a number of new initiatives as part of its task force.
The university promises to "Conduct an assessment of the Libraries' Web Pages for inclusive language, images, and accessibility" and "Conduct an equity and inclusion assessment of the University Libraries' eBook collections."
MORE: Columbia students protest 'lack of female inclusion' at library
The College Fix emailed four different task force members, including the library dean Andre McKenzie and associate dean Caroline Fuchs. The Fix also reached out to task force members via email the past week including professors Ann Jusino, Lois Cherepon and Anthony Todman but received no response.
The media relations office also did not respond to multiple emailed requests for comment in the past week.
The Fix asked if the school would consider removing any books deemed politically incorrect or offensive but received no response to those questions or any comment on the task force in general.
Other promises include a promise to expand its diversity programming and improve its pedagogy.
It includes providing training and resources on "inclusive teaching practices in librarianship." The task force pledged to "(e)valuate and re-design the University Libraries' Information Literacy and Instruction Program" in order "to provide instruction that is welcoming, supportive, inclusive, equitable, accessible, engaging, and meaningful to our students, in both an online and in-person environment."
The task force also promised to offer "a minimum of two diversity, equity and inclusion education workshops for all University Libraries' personnel no later than April 2021."
The library's antiracism group is part of the school's broader anti-racism efforts.
In September, the university began offering five virtual presentations on racial justice.
"Fully embracing antiracism requires breaking the 'cycle of socialization,' the process in which members of society are systematically trained by their families and institutions to adopt racist attitudes that lead to oppression," the school explained.
Topics included the "Construct of Whiteness," "Construct of Racialized Trauma" and "Impact of Power, Privilege, and Oppression."
Sharod Tomlinson, the student development director explained the benefit of the program: "You must listen to the stories and experiences of other people and hear the traumas they have been through."
"You need to be attentive to the conversations that are happening around you and surround yourself with people from all different walks of life so you can become educated about them and develop a well-rounded perspective of them," Tomlinson said.
University leadership committed in early June, soon after the death of George Floyd at the hands of Minneapolis police offers, that it would strive for antiracism.
"We must develop actions, policies and practices that oppose racism, and work to dismantle those which empower racism to persist at St. John's," the university news release said.
"We each commit to becoming racially literate and understanding the ways in which our biases (both conscious and unconscious), power and privilege function in our every interaction," the school said.
MORE: Syracuse makes diversity a priority for its library
IMAGE: Inaki del Olmo/Unsplash
Like The College Fix on Facebook / Follow us on Twitter