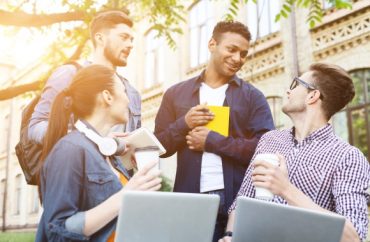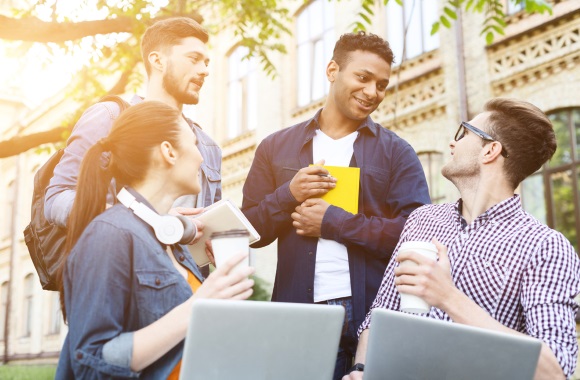 One university has advised its campus community to notice the color of people's skin in order to not be oppressive.
"Reject color blindness" is one of five pieces of advice doled out on the University of Southern Indiana's website under the headline "five tips for becoming an ally collaborator for women of color."
An "ally" is often synonymous with people with white skin who embrace leftists' collective identity philosophies. They "acknowledge disadvantage and oppression of groups other than their own" and "commit to reducing their own complicity or collusion in oppression of those groups," according to the post, written by the University of Southern Indiana's Women of Color in the Academy.
In "rejecting color blindness," the academy argues that the "belief among an overwhelming number of scientists is that race is a social construct without biological meaning."
"However, we do not mean to say that somehow race is not real," it adds. "Race is, of course, real. We live in a country and a world where skin color has long been used as a way to systematize discrimination and brutality. It can have life or death consequences."
This sentiment seems to stand in direct contradiction to the Civil Rights movement, and Rev. Martin Luther King Jr.'s famous expression: "I look to a day when people will not be judged by the color of their skin, but by the content of their character."
But more and more universities today teach that colorblindness actually contributes to racism. In fact, the University of Southern Indiana is among dozens of institutions nationwide that have advised students in recent years to reject colorblindness, saying it amounts to white people who do not want to acknowledge race.
Today many universities tell students that the following statements are microaggressions:
"When I look at you, I don't see color."
"America is a melting pot."
"There is only one race, the human race."
Campus diversity officials argue these statements deny a person of color's racial and ethnic experiences and deny the individual as a racial and cultural being.
In the article posted on the University of Southern Indiana's website, the academy's tips urge students to listen to people of color, saying they "have long been denied the ability to voice their experiences and concerns."
According to the website, the academy "is a campus-wide network at USI, committed to highlighting the work of women of color scholars and staff, promoting their development and advocating for institutional change on their behalf."
Other advice includes telling the campus community that it's time to stop prefacing outrage toward current examples of injustice with "How could this happen in the year ___" — that "People of color and scholars of race have been saying there is a grave problem all along."
Similarly, the university hosted a workshop ahead of Halloween that included a discussion of cultural appropriation in costumes and culminated with an opportunity for students to make their own costumes that are "culturally appropriate," The College Fix reported.
"People of color often have vastly different experiences from those of white people. It is important for everyone, on all sides, to understand where others are coming from to affect positive and lasting change," the website states.
The university has not responded to multiple requests for comment.
MORE: California professors instructed not to say 'America is the land of opportunity'
Like The College Fix on Facebook / Follow us on Twitter