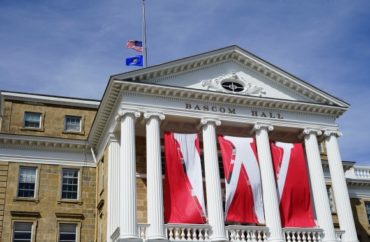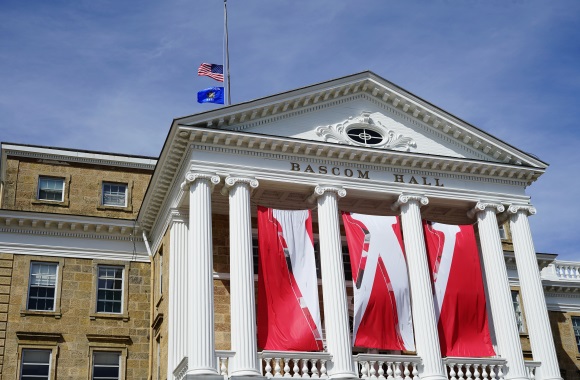 Chancellor takes 15 percent pay cut for six months
The University of Wisconsin Madison is sitting on an endowment worth $3 billion and also will receive nearly $10 million in federal aid to help with profit losses from coronavirus — but it's still not enough to handle an estimated $120 million budget shortfall looming for the flagship state university.
Campus leaders have announced a number of cost-cutting measures to partially fill the hole, including cutting administrator pay, furloughing employees, and canceling building projects.
In an email to The College Fix, UW-Madison spokeswoman Meredith McGlone said "only a fraction" of the shortfall will be made up with state and federal aid.
McGlone said the school would accept a $9.9 million grant thanks to the federal CARES Act, which passed Congress in early April. Some of America's most prestigious schools with large endowments, such as Harvard, Princeton, Yale, Stanford, and Northwestern, have declined to accept the CARES Act funds.
McGlone also said an effort is underway to join other groups to raise money, as well as potentially using some of the university's foundation funds to fill the budget.
"Endowment funds are also being used where appropriate given the donors' intent," McGlone told The Fix. "The endowment that benefits UW-Madison is and is made up of more than 6,000 endowed funds given by donors to be used for specific purposes on campus and is managed by the Wisconsin Foundation and Alumni Association."
The University of Wisconsin Foundation holds assets of nearly $3 billion, making it the 32nd largest university endowment in America.
In an email to faculty and staff last week, Chancellor Rebecca Blank outlined the specific steps the campus would take to make up the projected revenue loss.
"We will face this challenge as a community," Blank told university employees, "asking for a shared sacrifice among faculty, academic and university staff, while expecting the largest contributions from our leadership and highest earners."
Blank announced that over the next six months, employees making over $150,000 will be subject to six days of unpaid furlough, employees earning between $80,001 and $150,000 will be given five days of furlough, those earning between $50,000 and $80,000 will get four days, and employees earning under $50,000 will take three days of furlough.
Additionally, Blank announced that for the next six months, she would take a salary reduction of 15 percent. After receiving a two percent raise in 2020, Blank currently makes $594,269 per year. A 15 percent reduction for six months would cost her nearly $45,000 in salary.
In addition, employees will be allowed volunteer leave without pay.
Blank said the short-term human resources actions will save the school around $30 million toward the shortfall. She wrote that these actions, plus other cost-saving measures implemented in March will "allow us to address most" of the budget hole.
In 2018-19, the UW-Madison's budget was $3.2 billion, $644 million of which was spent on instruction and $1 billion of which was spent on research.
McGlone said Blank has the authority to unilaterally make the changes necessary to fill the shortfall.
Meanwhile, the entire University of Wisconsin system is facing similar financial woes. System President Ray Cross warned Thursday some academic programs and layoffs at other campuses could be in the offing due to coronavirus-related budget cuts in the coming years, Madison.com reports.
MORE: Top 25 universities by endowment got $800 million in coronavirus money: analysis
IMAGE: Shutterstock
Like The College Fix on Facebook / Follow us on Twitter