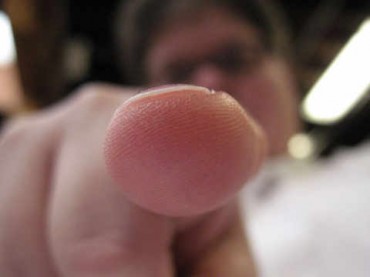 Gannon University didn't have a problem hiring a former CIA interrogator as an instructor – until everyone else knew his background too.
Inside Higher Ed reports that David Martine, who taught classes in criminal justice, terrorism and interrogation, claims he was called into human resources a day after Newsweek reported his role in Iraq and an alleged coverup of a prisoner's death.
Martine says he was in the middle of a yearlong contract, which had been renewed multiple times, and that he had never been indicted after a long investigation into the death:
While Martine disputes some parts of the Newsweek article — and a tone he says portrays him as "a monster" — he says Gannon didn't give him any chance to offer his views. He says he was told that he should resign and cease all contact with students and colleagues. His Gannon email was immediately eliminated, as was his faculty web page. In an interview Sunday, Martine said he agreed to resign because "I don't want to be where I'm not wanted," but that he was stunned to be barred from communicating with students or even planning a transition for his three courses this semester.
The university is claiming that Martine's exit was "voluntary" and strongly implies that it wasn't aware of what he did in Iraq. President Keith Taylor told the publication:
"I will tell you that the university made every effort to ensure that Mr. Martine was qualified for employment at Gannon. His appointment was based on the facts that we could discover and good-faith statements made by Mr. Martine at the time of his hiring."
Like The College Fix on Facebook / Follow us on Twitter
IMAGE: a2gemma/Flickr