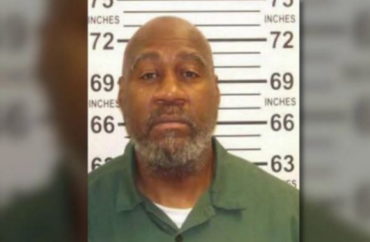 Controversy over decision prompts free speech debate, university defunds appearance
State University of New York at Brockport will host a convicted cop killer to speak at an event titled: "History of Black Resistance, U.S. Political Prisoners & Genocide: A Conversation with Jalil Muntaqim."
However, massive public outcry regarding the speaker has prompted the university to withdraw Muntaqim's honorarium, prompting at least one major free speech organization to argue the university has violated its First Amendment obligations.
Muntaqim, formerly known as Anthony Bottom, was convicted for the murder of two NYPD police officers in 1971. He is set to speak on April 6 and was described by SUNY Brockport online as a "political prisoner" in an announcement that did not mention his conviction.
The decision to host Muntaqim prompted anger from local police and the wife of one of his victims, who made public statements denouncing the choice of speaker. The university at first defended free speech, then announced it rescinded the grant paying Muntaqim for his talk as public pressure grew.
"We are not, however, canceling the event. Academic freedom allows our faculty to invite guests of their choosing to campus to address our students," Chief Diversity Officer Damita Davis said in a statement, reports ABC.
The public university also reportedly suspended its "Promoting Excellence in Diversity" grant program while its grant application process is reviewed.
The university did not respond to The College Fix's requests for comment.
According to a description of the event, Muntaqim is described as the author of "the seminal work, 'We Are Our Own Liberators.'"
"He gained his freedom in fall 2019, and currently resides in Rochester, NY.," the university's event description stated. "He is a member of Citizens Action Network and People Liberation Program, as well as a grandfather, father, mentor to many, and loving human being."
A widow of one the slain officers Muntaqim killed was interviewed by Fox News and said Brockport strongly misrepresented Muntaqim when it announced he would be speaking.
"They are presenting him as a political figure, and that is so untrue," Diane Piagentini said. "Nowhere in that bio does it say he's a two-time cop killer. Nowhere in there does it say anything about him joining the Black Liberation Army."
"My husband went to work during a terrible, terrible time, and he went every day, and he walked out there to protect the community," Piagentini continued.
"And people need to remember that. They need to remember that the police officer that you see in the police car or walking or going into this into a store, he's there to protect you and you should respect him for that."
The two officers killed by Muntaqim were Waverly Jones (left) and Joseph Piagentini (right). Jones died instantly after a bullet shattered his spine while Piagentini was shot in the head and down his spine, according to PIX 11 New York.
ABC reports that Tim Dymond, president of the New York State Police Investigators Association, asked the college to withdraw its invitation to and apologize to his victims' families.
"To refer to a convicted killer who murdered two police officers as a 'Political Prisoner' is shocking, abhorrent and an insult to the families of the two slain officers. NYSPIA fully supports freedom of speech, and we do not question the right of an individual to share their thoughts and opinions. However, we do question why SUNY Brockport would invite a convicted cop killer to campus and refer to him as a 'political prisoner'," he said in a statement.
New York State Senate Minority Leader Rob Ortt also called on the university to rescind the invitation: "This proposed event on SUNY Brockport's campus is absolutely shameful. Let's be very clear: Anthony Bottom was not a 'political prisoner.' he's a convicted cop-killer. Calling this an 'intellectual conversation' on a taxpayer-funded state campus is intellectually dishonest. It's an insult."
The event also drew backlash from Brockport alumni.
Prior to rescinding the event's funding, SUNY Brockport President Heidi Macpherson released a statement defending the talk.
"We do not support the violence exhibited in Mr. Muntaqim's previous crimes, and his presence on campus does not imply endorsement of his views or past actions. However, we believe in freedom of speech," Macpherson said. "Mr. Muntaqim joined the Black Panthers at age 16 and the Black Liberation Party at 18. In 1971, he was convicted in the killing of two New York City police officers. He spent nearly 50 years in prison for this crime before being released on parole in 2020."
According to the Foundation for Individual Rights in Education, or FIRE, the university's decision to rescind Muntaqim's funding for his talk "violates the university's First Amendment obligations."
"As a public university, SUNY Brockport is bound by the First Amendment, which prohibits the institution from defunding speaking appearances based on the speaker's viewpoint or criminal past," the free speech group stated in a letter to the university. "Even more to the point, the Supreme Court has directly upheld the rights of students and faculty to hear—in person—from speakers with criminal ties."
MORE: Stanford dean cites convicted cop killer's famous quote in memo to students
IMAGE: New York law enforcement file photos
Like The College Fix on Facebook / Follow us on Twitter