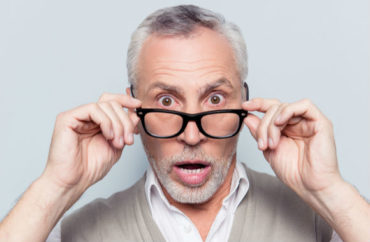 Because 'students expect' woke courses
Goodbye wisdom of history, hello ephemeral new morality!
English department faculty who teach medieval literature such as Geoffrey Chaucer learned their courses will eliminated under a University of Leicester plan to swap in a "decolonised curriculum," The Telegraph reports.
English language courses will also get axed, while early modern literature will be reduced, in order to "refocus and strengthen" the department told academics "facing redundancy":
"The aim of our proposals (is) to offer a suite of undergraduate degrees that provide modules which students expect of an English degree."

New modules described as "excitingly innovative" would cover:  "A chronological literary history, a selection of modules on race, ethnicity, sexuality and diversity, a decolonised curriculum, and new employability modules."
What this practically means, according to the Telegraph: no more "texts central to the development of the English language," including Beowulf, as well as Viking Sagas and "all works written earlier than 1500." John Milton's "Paradise Lost" could get axed, and John Donne's work "potentially reduced," but the university explicitly said it will keep teaching William Shakespeare.
Sixty jobs are potentially affected, and many more roles in "specialist subjects" will likely be reassigned.
While the university announced it would "restructure" courses to be "sustainable" last year – including a new focus on philosopher Immanuel Kant's "racist remarks" – this appears to be the university's first detailed explanation of planned changes at the department level.
It's determined to "compete on a global level" for the long term, President and Vice-Chancellor Professor Nishan Canagarajah said: "To facilitate this, we may need to cease activity in a limited number of areas."
MORE: Music department pledges to remove 'systemic racism' from curriculum
MORE: Profs demand Cornell 'decolonize' curricula across the board
IMAGE: Roman Samborksky / Shutterstock.com
Like The College Fix on Facebook / Follow us on Twitter