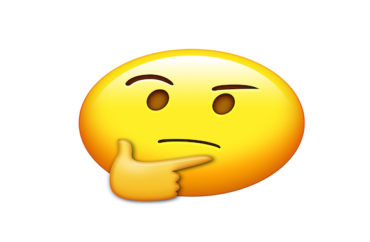 Also: 'Avoid gendered emojis'
A public university is urging its officials to avoid racially specific emojis when "addressing a diverse audience" on social media, suggesting that "campus communicators" use the standard yellow smiley face emojis instead.
Colorado State University's guide "10 Ways to Make Social Media Channels More Inclusive," developed by its Inclusive Communications Task Force, offers users "a best practices quick guide for inclusive communications for campus communicators." Among those is the suggestion that individuals "use the yellow emojis when addressing a diverse audience."
"Emojis" are the various smiley faces and cartoon facial expressions most commonly used in mobile device messages and social media posts. Many programs and devices offer users the choice of several racially different types of emojis—black, white, others—with the classic "yellow" smiley face being the standard.
Colorado State University doesn't stop at suggesting its "communicators" use racially neutral emojis. The school's guidelines also urges those who are posting about the university: "Avoid gendered emojis when possible. Instead use one of the variations of the yellow smiley faces or object emojis."
The guide also suggests that individuals "use inclusive pronouns" such as "they/them/theirs, students, Rams, everyone."
According to the school's division of "inclusive excellence," the university has a "broad and inclusive definition of diversity."
"Our definition includes age, culture, different ideas and perspectives, disability, ethnicity, first generation status, familial status, gender identity and expression, geographic background, marital status, national origin, race, religious and spiritual beliefs, sex, sexual orientation, socioeconomic status, and veteran status. We also recognize that the historical exclusion and marginalization of specific social groups must be addressed to promote equity," the website reads.
Read the social media guide here.
(h/t Washington Examiner.)
MORE: Minority students complain that Apple's diverse emojis aren't good enough
IMAGE: cougarsan / Shutterstock.com
Like The College Fix on Facebook / Follow us on Twitter