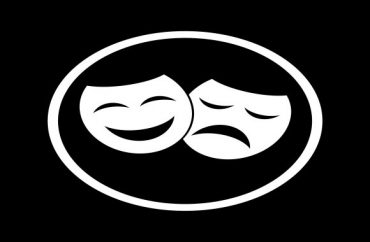 "How will the school fill the [acting] roles traditionally performed by people of color when the majority of its students are white?" asks Daily Utah Chronicle writer Courtney Tanner.
Easy: Develop a "color-conscious" policy by which "to mindfully fill roles with the 'appropriate race, ethnicity or gender identity when a script requires […]'"
If the 77% white population of Utah's Department of Theatre is insufficiently … "minority" for casting purposes, then the department "will open [the] casting poll to community members of the necessary constituency."
Theatre Professor Sydney Cheek-O'Donnell says all of the "right" things in explaining the policy:
I recognize that my privileged position as a white, heterosexual, middle-class, cis-gender woman may mean I will occasionally miss issues that are extremely important to people of color, gender queer people, people who are differently abled.

A casting policy like the one we have adopted is intended to force us to remain alert and sensitive to the multiplicity of identities and points of view that exist in our community and to ensure that we do a better job of representing that diversity on our stages respectfully.
Cheek-O'Donnell says that the policy, "which is still in the draft phase," demonstrates Utah's "commitment to equity and inclusion on stage."
Martine Kei Green-Rogers, an African-American assistant professor in the Department of Theatre with experience in critical race theory, co-wrote the policy with Jesse Portillo, also an assistant professor, who teaches a class on queer theatre. The two created the draft, available in full on the department's website (http://www.theatre.utah.edu/about-us/students/), to ensure the thoughtful representation of all identities.
RELATED: Students Form 'Masturbatory Theater' Campus Club
"This policy opens up opportunities for the department and our students as opposed to limiting them," she said. "A bigger variety of compelling and interesting stories will be at our disposal to present on our stages since we will never be at a loss for the constituencies to cast them."

Currently, 77 percent of theatre students at the U are white, according to data from the Office of Budget and Institutional Analysis. That means of the 199 declared theatre majors — including all six undergraduate tracks — there are fewer than 50 students of color. Performing plays with mostly white characters to accommodate that population silences minority voices by not giving them space on stage.
Cheek-O'Donnell says that students will "now have the option of self-identifying with a particular race or gender, if they choose," when auditioning for a part.
Hmm, I wonder how that will go over. If an obviously Caucasian student claims he/she is black, will someone protest? Will the student be able to legitimately respond "How dare you question my identity"?
Recall what black scholar Marc Lamont Hill said about "black" Rachel Dolezal: Pretending to be black is the "ultimate exercise in white privilege."
RELATED: Rachel Dolezal 'doesn't believe in race,' still identifies as black
RELATED: Rachel Dolezal's time as professor, student marked with bizarre, controversial claims
Like The College Fix on Facebook / Follow us on Twitter
IMAGE: Shutterstock