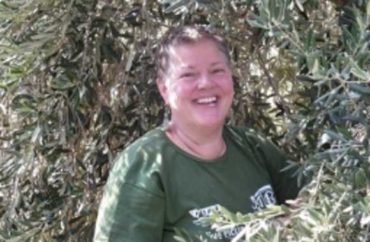 Professor 'maintained her position' despite call for her removal
University of Southern Maine officials announced Monday they would not replace a professor who allegedly told her class that only two biological sexes exist, despite demands for her removal from the majority of her class, Bangor Daily News reported Monday.
Education professor Christy Hammer (pictured) and a single student allegedly said "they believed only male and female biological sexes exist"  during a September 7 required class in the university's Portland campus' Extended Teacher Education Program for public teacher certification, according to the news outlet.
"A free-for-all discussion erupted over both social gender and biological sex identifications…the rest of the class maintained both biological sexes and social genders are on a spectrum," according to the paper. The discussion continued to the next class on September 14, during which "nearly two dozen students walked out in protest," according to a September 29 article in the Bangor Daily News.
Following that episode, a "majority of the class" sent a letter to the Department of Education and Human Development "asking for a restorative justice meeting with Hammer," according to the October 3 article.
During the meeting, the student who had maintained the two-sex distinction repeatedly apologized. But Hammer stayed firm, "saying non-binary biological sex designations are merely variations on male and female," according to the September 29 article.
Students declared Hammer's remarks "inaccurate and transphobic," according to the news outlet.
"We don't want to go back to the classroom with Christy Hammer," student Michael Lombardi told the paper.
The school responded this week by declaring that it will not replace Hammer, but will make an "alternative, identical class available," according to the Oct. 3 story.
"We have developed an alternative plan for this class and will be opening a new section of this course for those students who would like to move," university spokesperson Gina Marie Guadagnino told the Bangor Daily News. "The original section taught by professor Hammer will continue for any student who wishes to remain in that class."
MORE: College grads boo Wyoming's first female senator for saying there are 'two sexes'
IMAGE: University of Southern Maine
Like The College Fix on Facebook / Follow us on Twitter