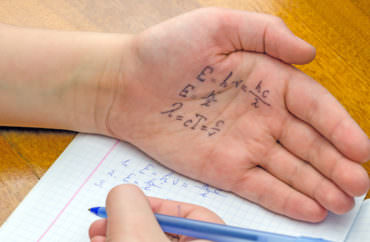 Academic program permits students to expunge 'academic dishonesty' from conduct file
A public university is implementing an "educational approach" to students caught cheating, allowing them to clear the violation from their records after undergoing an on-campus program.
The University of Minnesota is expanding its "Academic Integrity Matters" program to include opportunities for students to wipe their records clean after incidents of cheating. The program, begun in 2015 by the university's Office of Community Standards, also offers students the option to clear "nonacademic offenses, like alcohol possession" from their records, according to The Minnesota Daily.
Jessica Kuecker Grotjohn, assistant director of the Office of Community Standards, told The Daily: "The thought behind [the program is] if a student engages in behavior that is in violation with our policy, we want them to be able to understand the impact of that." Grotjohn claims the program "has become [increasingly] used" on campus.
According to the University of Minnesota's Office of Community Standards website, to participate in this program students must first accept responsibility for violating the student code of conduct. After this, the student will attend a two hour meeting with "a group of community members" consisting of students, faculty, and staff.
During these meetings the participants will "discuss the impact of the scholastic dishonesty and then agree on an educational opportunity the student can participate in to demonstrate understanding of academic integrity." The university says that upon successful completion of the program, "student records will become 'non-disciplinary.'"
The Fix reached out to Grotjohn via email for clarification on the program's effects on Minnesota students' records. Grotjohn did not respond.
Jason Stephens, an associate professor at the University of Auckland who researches academic integrity, told The Daily: "A lot of times, if a student is caught cheating, the focus is on punishment … there ought to be a lot more educational approaches."
Reached via email, Stephens told The Fix: "I believe all institutions should have some form of a 'second chance type program'—that is to say, they should take a developmental approach to promoting academic integrity."
"Academic dishonesty is a widespread problem at both secondary and tertiary levels of education," Stephens went on. "It has been for decades and will remain so for many more to come unless schools and universities take more thoughtful, systemic action to create 'cultures of integrity.'"
"If we want to create societies of honest and trustworthy individuals," he said, "then we need institutions… to nourish those traits and values."
MORE: Whistleblower Professor Exposes Race-Based 'Cheating' at UCLA
MORE: Major Cheating Scandal Hits Private, All-Girls Barnard College
IMAGE: Shutterstock
Like The College Fix on Facebook / Follow us on Twitter