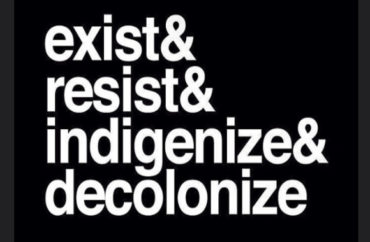 As part of Durham University's ongoing "decolonization" efforts, professors in the math department are being told to ask themselves if they're citing work from "mostly white or male" mathematicians.
The Telegraph reports that a guide used by the UK school states "decolonising the mathematical curriculum means considering the cultural origins of the mathematical concepts, focusses, and notation we most commonly use."
For instance, how different countries view the power of ten should be "reconsidered," as well as Indian mathematician Brahmagupta's concept of zero, for which he assigned "a different meaning."
"[T]he question of whether we have allowed Western mathematicians to dominate in our discipline is no less relevant than whether we have allowed western [sic] authors to dominate the field of literature," the guide says. "It may even be more important, if only because mathematics is rather more central to the advancement of science than is literature."
Teaching staff also are "encouraged" to use non-Western real world examples. For example, when discussing Simpson's paradox, instead of utilizing a common Titanic survivors reference, faculty can use "the under-representation of Maori in New Zealand jury pools."
MORE: Cornell professors demand university 'decolonize' curricula across the board
On Friday, scholars questioned whether it was appropriate for the objective discipline of maths to be conflated with subjective approaches to the past.

Prof Doug Stokes, a social sciences expert at Exeter University, told The Telegraph: "The idea behind decolonising maths is that because everyone should be regarded as equal, the status of their beliefs must also be equal.

"This judgmental relativism is an inversion of science that is based on what is real rather than making everybody feel included. Science and reason are what has led humanity out of the darkness and we jettison their precious light at our peril." …

Like most British universities, many departments at Durham have established decolonising panels. Durham University Business School has said that by 2022/23, no student will be able to complete a degree there "without significant exposure" to decolonisation issues.
A Durham spokesperson said the university's math curriculum remains "rigorous and comprehensive."
MORE: Princeton ballet club to 'decolonize,' calls ballet 'imperialist, colonialist, white supremacist'
IMAGE: dignidadrebelde / Flickr.com
Like The College Fix on Facebook / Follow us on Twitter