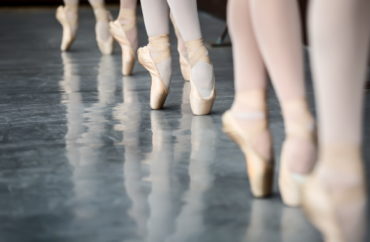 Leaders of the student-run recreational ballet club at Princeton University recently denounced ballet as "an imperialist, colonialist, and white supremacist art form" and spelled out goals to "decolonize" their group.
The club's leaders released a document that articulated a number of actions to that end, including adding a land acknowledgement to shows.
Club leaders also state they will "explicitly prohibit" the use of choreography or story lines of "historically problematic works," but do not cite any examples.
They also plan to roll out mandatory diversity, equity and inclusion goal-setting sessions and require community service of members.
Princeton University Ballet states it is "student-run and directed by undergraduate and graduate students, presenting one show each semester as well as other outreach guest performances."
The 929-word denouncement of ballet was republished in full Jan. 23 by Rod Dreher of The American Conservative.
"This is how the American elites are being indoctrinated to think about art, race, their country, and themselves," Dreher wrote. "This is not a passing phase. These people will move into the directorship of institutions that will have a major effect on life in this country. They hate ballet. They hate art. They hate beauty. They hate their predecessors in the dance tradition. They hate freedom of thought."
The Princeton dancers' document stated in part:
Ballet is rooted in white supremacy and perfectionism. We are all entering this space with a mindset that what we see as perfect is a white standard. … We aim to decolonize our practice of ballet, even as ballet remains an imperialist, colonialist, and white supremacist art form.

… As a part of our onboarding process for new members and at the start of every semester, we will hold a mandatory EDI goal setting session, so that our action items remain present and relevant, and then we will follow up on those at the end of the semester. We would also like to open a conversation about body image and take steps to heal and deconstruct the harmful and racialized ideas about body image that many of PUB's members enter the company with just by virtue of being a ballet dancer.
Dreher argued in response: "So, these white women believe that ballet is white supremacist, that technique is bigotry, that performing canonical works, or works by great choreographers, is problematic, and that thinking that ballet dancers shouldn't be fat makes you History's Greatest Monster."
The document has drawn critiques from other observers from both the left and the right.
Professor Jerry Coyne, publisher of the Why Evolution is True blog, pointed out that the Princeton ballet movement is an example of "woke shenanigans that may bring Republicans back to power."
He also argued needing an athletic body to perform ballet is not racist: "[T]he pressure to develop a thin and graceful body type does not seem to be 'racialized' to me. All ballerinas, black or white (and there are now many of the former, including entire companies) will have to deal with the need to be athletic in a way that makes the performance aesthetically appealing."
On the right, Paul Mirengoff of Powerline blog took issue with the diversity, equity and inclusion requirements.
"Princeton students should be able to participate in a Princeton ballet company without having, in addition, to commit themselves to 'EDI work' or to volunteer for community service of any kind," he wrote.
Mirengoff also called out the document for one of its opening statements: "Before we begin detailing our action plan, we want to acknowledge that our leadership and those who composed this plan are all white."
Quipped Mirengoff: "Could black students have written anything this ridiculous? Other than as a parody of the white left, I mean."
MORE: Princeton course explores link between 'settler colonialism' and 'nuclear science'
IMAGE: Bezikus / Shutterstock
Like The College Fix on Facebook / Follow us on Twitter