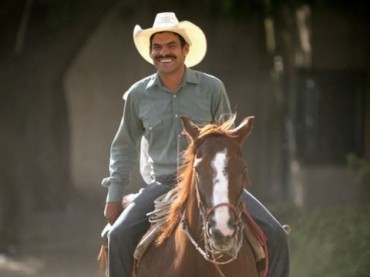 The University of Texas – Rio Grande Valley hasn't even opened yet and already its mascot has been decried as racist and gender biased.
Some students, scholars and others associated with the newly forming University of Texas – Rio Grande Valley are demanding University President Guy Bailey step down after he helped pave the way for its mascot to be "Vaqueros."
Vaquero is masculine in Spanish, and it was criticized not only for gender bias, but critics also said "a Vaquero and the eventual cartoon depiction of one will be drastically culturally insensitive and ripen with Hispanic stereotypes."
But Bailey recommended the "Vaqueros" mascot, and the University of Texas System Board of Regents officially and unanimously approved "Vaqueros" as the athletic nickname for the University of Texas Rio Grande Valley earlier this month. The university is coming together through the merger of two older campuses in the region and is slated to open next fall.
"The vaqueros were the horsemen and cattle herders who laid the foundation for the North American cowboy and cowboy culture," Bailey has stated. "There is no more iconic figure in American lore than the cowboy and that iconic figure was born in the Rio Grande Valley."
The petition calling for Bailey to resign accuses him of not having the "necessary skills" to lead the university community.
"You are not even Hispanic, and to make decisions for those of us who are is very inconsiderate," the petition states. "The backlash received from this new mascot should prove to you what a horrible decision it was to begin with."
A Change.org petition, written by David Hernandez, calls for Bailey's termination and currently has more than 700 signatures.
"It saddens me that the Board of Regents continues to support such an insane decision," the petition states. "It doesn't surprise me though; with names like Foster, Powell, Hicks, Stillwell, etc. It's no wonder why they can't relate to the opinions of our people. They can't even speak Spanish! Vaqueros was a 'dandy' choice for them. … I am also ashamed that our very own Ernest Aliseda, the junior regent appointed last year, has supported this racist mascot. You would think he would have some pride against being stereotyped!"
University spokesperson Letty Fernandez told The College Fix that while they expected negative reactions, there have also been positive comments.
University officials also released a statement last week that clarified the meaning of "Vaqueros," and defended the decision.
"The vaquero and vaquera represent the tenacity, perseverance, intelligence and ambition of all who settled the Old West," its officials said in a Nov. 14 statement. "Both men and women played an equal role in the proud pioneering history of Texas and the nicknames vaqueros and vaqueras for men's and women's teams honor that revolutionary spirit."
A note from Assistant Editor Dave Huber: As a Spanish teacher I must note that the claim of gender bias regarding the term "vaqueros" is silly on its face as, in the Spanish language, the masculine plural of a noun can encompass both genders. In other words, "vaqueros" can translate to "cowboys and cowgirls," or, to be PC, "cowpeople." If the SJWs (laughingly) wish to persist in this case, perhaps someone can ask them why they are so opposed to a minority language.
College Fix reporter Andrew Desiderio is a student at The George Washington University. 
Like The College Fix on Facebook / Follow us on Twitter
IMAGE: Nathan Gibbs/Flickr
Like The College Fix on Facebook / Follow us on Twitter