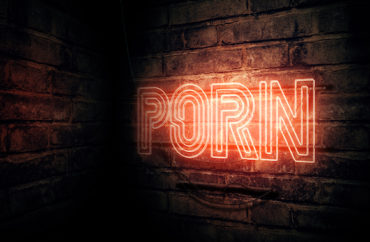 Local sex toy shop participates in giveaway
A sex education class at the University of Washington reportedly features a free porn giveaway presented by a local sex toy shop. "Sexually explicit" videos are also shown in the course.
The Diversity of Human Sexuality, a class that, according to the course description, "considers biological, psychological, and socio-cultural determinants of human sexuality and sexual behavior," covers a number of topics regarding sexuality and reproduction, including "cultural diversity, sexual development (physical and psychological), sexual health, reproduction (pregnancy, contraception, abortion), development of sex, gender and orientation, adult sexual bonding, sexual abuse and assault."
The course is highly popular, with the class regularly meeting its 440-students threshold. The school's newspaper The Daily reports that the class makeup consists of "psychology majors, chasers of 'easy 4.0s,' diversity credits, and a handful who admit to taking the class purely to get laid."
Notably, the paper also reports that the course's instructor, Nicole McNichols, hosts representatives from a local sex toy shop who offer a raffle for free pornography.
McNichols "invites a speaker from Babeland (a sex toy shop in Capitol Hill) every quarter where they go over the basics of sex toys and also hold a raffle for free porn," the paper says.
Reached for comment via email, McNichols did not answer questions about the alleged porn raffle, though she did respond to other questions from The College Fix.
Officials from Babeland did not confirm or deny to The Fix that porn is raffled off to students in the class. Lisa Finn, a brand manager for the sex toy shop, said that the raffle generally includes "a small external vibrator, some condoms, and some lubricant samples," but she did not respond to followup queries about the alleged pornographic component to the giveaway.
'Sexually explicit' videos shown during class
The Daily reported that McNichols also shows pornographic videos "around week five" of the course. In an interview with The Fix, McNichols refuted that assertion, stating that she "absolutely [does] NOT show pornography in class."
"I do show videos which are sexually explicit, but they are shown only for the purpose of educating students about important issues and always include scientific perspectives," McNichols said. She did not respond to a followup query asking what kind of "sexually explicit" videos are screened during class.
Lisa Finn from Babeland told The Fix that the sex toy shop's workshop "​is a general sex education class with a focus on pleasure."
"We go over consent and communication – where we talk about what enthusiastic consent looks like, as well as tips for communicating openly with a partner about needs and boundaries. The class also covers anatomy- specifically, the anatomy of pleasure- where we talk about bodies, erogenous zones, and best tips on getting to know your own body," Finn said.
Finn also added that the sex shop offers "lube, safety, and sex toy 101. We cover differences between lubricant types (water-based, silicone-based, and hybrid), as well as types of safer sex barriers (condoms, dental dams, gloves) and methods for best barrier practice."
"This is a fabulous course, because we get to teach students some sex education during a human sexuality curriculum that might not already have our pleasure-focused viewpoint," Finn said.
McNichols told The Fix that she prefers the course to be collaborative in nature.
"I explain to students the first day that the course is a collaboration and encourage them to bring to me alternative ideas or perspectives. I have even incorporated their suggestions into the class! I believe this makes students feel understood and validated, and affords them an active role in their own education," she said.
"My most central goal is to empower students by providing comprehensive, sex-positive, sex education. There is so much stigma and shame surrounding sexuality in our culture, and I aim to eliminate this by providing evidenced based, non-biased information," McNichols stated.
The Daily notes that McNichols authored her own textbook for the course after finding the previous text unsatisfactory. McNichols's textbook is "interactive," according to the paper, featuring "embedded videos about everything from female masturbation (complete with actual instructional videos) to episodes of Last Week Tonight with John Oliver explaining sex education."
MORE: Chancellor gives porn star $5k to lecture students, hides it from public
MORE: Student activists petition schools to censor pornography on campus
IMAGE: igorstevanovic / Shutterstock.com
Like The College Fix on Facebook / Follow us on Twitter