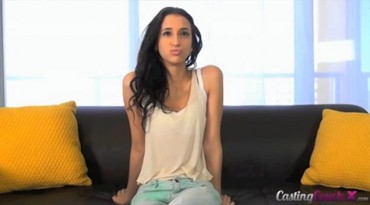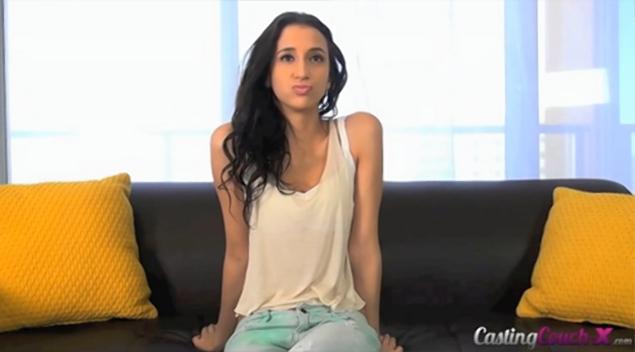 Not only did Miriam Weeks — the recently outed Duke University freshman porn "star"– falsely claim that she turned to performing in porn in order to pay her tuition. Turns out, she went public with her porn career while her devout Catholic father, who works as an Army doctor, was away serving the country in Afghanistan.
The father returned home to the U.S. and only then learned that his well-educated daughter had secretly turned to a career in porn.
"This is a tragedy in the family," Amanda Minor, the mother-in-law of Miriam's brother, Paul, told The Daily Mail. "The father is one of the best human beings I've ever met. He is just back from Afghanistan. He served his country…

This is a nightmare, what the family are going through."

… The news completely floored dad Weeks, 54, and his wife, Harcharan, 48. The loving mom and dad had always made education a top priority for their kids — Miriam, 19, Anita, 20, and Paul, 22 — who went to a prestigious Jesuit school, Gonzaga Prep in Spokane.Minor was critical of Miriam for saying her parents had stopped paying her tuition.

"She did wrong by the family, but they are still going to love her," Minor said. "They're heartbroken, but it's not irreparable. Nothing is irreparable when it comes to the Weeks family and their love for each other."
As The College Fix reported, Miriam Weeks (who goes by the screen name, Bella Knox) turned down a full scholarship to Vanderbilt University, and in fact she receives a substantial scholarship from Duke.
Therefore her attempts to blame her choice to enter porn on her high tuition costs just don't add up. Instead, it seems she simply wasn't willing to own up to the choice she had made. She even insinuated in one interview that her family had put pressure on her to come up with a way to pay her own tuition.
Now, we find out, this selfish girl had the opportunity to attend an elite private university tuition-free, yet chose not to do so. And yet she had the nerve to point the finger at her parents while her father was away risking his life for the nation in Afghanistan–as if it were their fault she had been forced to turn to porn to get through college.
It had nothing to do with paying for college, apparently. It was just one girl's disgustingly selfish means of doing what she wanted without any regard to how it might affect her family now and in the future.
If you are going to be a fool. At least have the courage not blame your actions on others. Don't play the victim.
No doubt, her father and the rest of the family have been crushed by their daughter's decision to throw her life away.
Of course, Duke University is completely supportive of Ms. Weeks career. No doubt, they see porn as a celebration of women's rights and women's dignity. And Ms. Weeks presence on their campus is something they consider a badge of honor.
It's one thing to hear about a girl with little education, a drug addiction, or perhaps an abusive history, who then turns to porn. But for a privileged, private-school-educated girl, at one of the nation's top universities to do so makes it altogether more foolish and sad.
Now she wants to go all over the national media portraying herself as a victim of poverty.
The only poverty this girl suffers from is a poverty of the soul–made plain by her obvious disregard for all those who love her and who have sacrificed to give her every advantage in life.
Some day soon, Miriam Weeks will be old news. The industry will be done with her. They money will dry up. But Miriam Weeks will never escape the choices she has made, never be able to leave it all behind. Friends, relatives, neighbors, future relationships. These images will live on forever online–following her and the ones who love her for the rest of their lives.
Nathan Harden is editor of The College Fix and author of the book SEX & GOD AT YALE: Porn, Political Correctness, and a Good Education Gone Bad.
Follow Nathan on Twitter @NathanHarden
Like The College Fix on Facebook / Follow us on Twitter