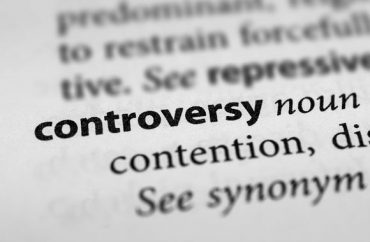 UPDATED
A group of University of Pennsylvania Law School students and alumni have created a petition calling on the school to "take action" against controversial professor Amy Wax.
Wax's latest "offense" is comments she made during a September interview about black students not graduating in the top tier of their classes.
"Here's a very inconvenient fact […] I don't think I've ever seen a black student graduate in the top quarter of the [Penn Law School] class and rarely, rarely in the top half," Wax told Brown University professor Glenn Loury for his online video show. The episode is titled "The Downside to Social Uplift."
"I can think of one or two students who've graduated in the top half of my required first year course."
The petition addressed to Penn Law Dean Ted Ruger claims Wax's remarks are of a "false and slanderous nature," and are in "clear violation of the terms and spirit of Penn Law's anonymous grading policy." It calls upon Ruger to "issue a strong, explicit response addressing and rebutting such deleterious and false claims which are antithetical to the values of Penn Law and the University as a whole."
It then states Wax's comments "necessitate" her "permanent removal" from teaching first-year law classes, and from her appointment to the Clerkship Committee "and any other committees that involve leading and directing the law school."
Wax told The Daily Pennsylvanian she stands by her remarks.
"I would emphasize that student performance is a matter of fact, not opinion. It is what it is," she said in an email to the paper.
The petition also states that Wax's comments "compromise" the Law school's assurance that students' grades are kept private by the Registrar's office. The students also call for Ruger to answer whether the school collects race-based data and to reveal the data Wax is basing her statements on. …

Ruger and Penn Law Associate Dean and Registrar Claire Wallace were not immediately available for comment.

Haley Pilgrim, co-president of the Black Graduate and Professional Student Assembly and third-year Ph.D. student in Sociology, signed the petition. Pilgrim said she was "extremely disappointed" when she heard about Wax's comments.

"We know Wax is liable to behave in racist ways and say racist things and the University didn't do anything about it before," Pilgrim said. …

The Black Law Student Association declined to comment on the petition until they have "achieved victory."

"I do not wish to paint a victim narrative of black students anymore than Amy Wax has already done," BLSA President and third-year Law student Nick Hall wrote in an email to the Daily Pennsylvanian. "We'll talk to you once we've achieved victory."
Last year, Wax courted controversy by saying "all cultures are not created equal" and complaining about the "breakdown of the country's bourgeois culture." She then upped the ante by responding to her critics in a Philadelphia Inquirer op-ed:
One does have the right to hurl crude words like yuck, ick, xenophobe, hater, and of course, the ubiquitous, accusatory "racist." But that doesn't make it the right thing to do or the right way to go about academic discourse.
Read the full petition and Daily Pennsylvanian story.
CORRECTION: The article has been amended to clarify that Wax made her comments in an interview with Loury for his show. A typo attributed to the student petition was also in error, and has been fixed.
MORE: Response to Wax column 'serves no useful, constructive purpose whatsoever'
MORE: Prof. Wax targeted for removal from teaching law class
IMAGE: Erce/Shutterstock.com
Like The College Fix on Facebook / Follow us on Twitter