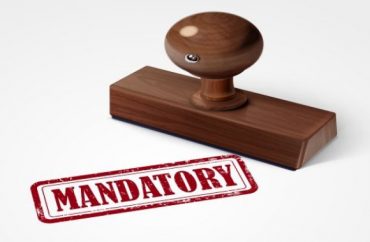 UPDATED
The course, which the school plans to start next year, will also teach about 'bystander intervention' and substance abuse
The University of Southern California is planning a series of mandatory "wellness" courses for freshmen involving topics such as sex, spirituality, substance abuse and sexual assault, among others.
Varun Soni, vice provost of USC's Office of Campus Wellness and Crisis Intervention, told The College Fix via email that the initiative is still in its "embryonic phase," and that the specifics to be addressed in the courses have not yet been fine tuned.
"What we do know is that there are a number of important issues and critical conversations for students to engage," Soni wrote, "and we're trying to build an innovative model for learning that goes beyond the online training protocols."
In a recent interview, Marina Hrovat, the director of wellness affairs for the university's Undergraduate Student Government, outlined the goals of the new program.
"This initiative really started in response to the lack of training that we have specifically in the realms of sexual assault, bystander intervention, active shooter training, and alcohol and substance abuse," Hrovat told The Daily Trojan, the university's newspaper.
The courses will also focus on "socially relevant topics like sexual health, spirituality and mindfulness, sustainability and others," Hrovat said.
Administrators plan to unveil the new initiatives in a pilot program next fall to about 500 freshmen. The university will collect feedback on the program from the students who attend.
Soni told The Fix that on a campus with 45,000 students and 19 different professional schools "it can sometimes be difficult to navigate the decentralized and complex structure of the university in order to access resources."
"We see this potential course as an opportunity to also acculturate new students into a campus environment that is rich with support resources," he said.
The Fix asked Soni whether the new courses will replace any orientation and wellness resources for new students currently in place.
"They won't take the place of preexisting programs," Soni responded, "but rather will complement and utilize what we already have, and we will also think about connecting all the dots so that the university wellness ecosystem is easy to engage and navigate."
The Fix asked Soni for more information on the "online training protocols" offered by the university. Soni did not respond in time for publication .
Hrovat did not respond to The Fix's requests for comment.
CORRECTION: This article originally identified Marina Hrovat as an employee of the university. She is an undergraduate student and a member of the Undergraduate Student Government. The article has been updated to reflect this.
IMAGE: GW students can choose from six flavors of mandatory sexual-assault prevention training
MORE: Emerson College activists demand mandatory race/culture trainings, scholarship quotas
IMAGE: Shutterstock
Like The College Fix on Facebook / Follow us on Twitter