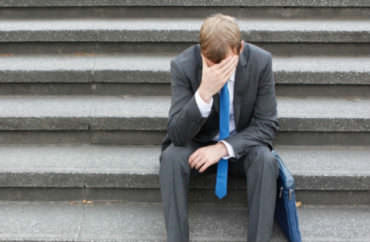 'It's kind of like a tough balancing act'
Numerous students at the University of Virginia recently affirmed in on-camera interviews that the school's multicultural center, lately the site of a contentious incident in which a young woman publicly criticized white students for studying there, should largely remain a space for non-white community members.
Last week video surfaced of a black female student delivering a "public service announcement" in the middle of UVA's recently opened Multicultural Student Center. The student declared that there were "just too many white people" in the center, that it was made to be "a space for people of color," and that nonwhite students in the center were made "uncomfortable" by the presence of white people there.
Young America's Foundation spokeswoman Kara Zupkus went to UVA's grounds this week to interview students about the proposal that white people should avoid the Multicultural Student Center. YAF had originally publicized the video of the incident, leading to its going viral.
The students Zupkus interviewed all generally agreed with the young woman's claim about white people in the center.
"I'm pretty much fine if that space is [for nonwhite people]," one student said, adding: "It's nice for them to have a space where they do feel comfortable."
"Be mindful that it is a space where students of color go to be comfortable and to feel safe and supported, and when there's white students that are in there doing something that could be perceived as disrespectful, you have to understand that that could be hurtful," another said, though she did not offer an example of "disrespectful" behavior.
"I think white people need to be aware that it's not a space for them, and make sure that when they're entering that space, they're not taking up the space from people of color who want to use it," said a third.
You saw the viral video.

Now, YAF goes to UVA to ask students if white students should be allowed in the Multicultural Student Center. pic.twitter.com/8D4zXvtecQ

— YAF (@yaf) February 17, 2020
Following media reports of the incident, the student who had delivered the anti-white "public service announcement" locked down her social media account, even going so far as to change her name and user handle on her Twitter profile.
The university, meanwhile, issued a statement confirming that the multicultural student center is "open to all members of the University community." In its statement, the school did not address or even allude to the anti-white rant that had touched off the controversy.
MORE: Video shows student urging whites to leave campus center
IMAGE: Happy Stock Photo / Shutterstock.com
Like The College Fix on Facebook / Follow us on Twitter