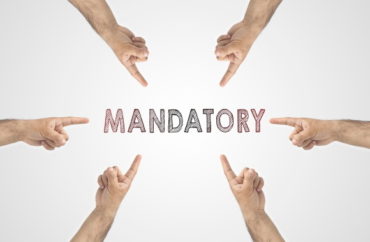 The College of Agriculture and Life Sciences at the University of Wisconsin Madison has announced that its staff will now be required to undergo what it calls "annual professional development" in Diversity, Equity and Inclusion and anti-racism training.
Issued in late August, the announcement also specifies that DEI training will soon become a prerequisite for awards and pay raises.
"Beginning in FY2023, compliance with this requirement is mandatory for consideration for CALS awards and for nomination by the college for UW and external awards. Compliance is also required for pay plan and merit increases," the announcement reads.
The new requirement was brought about by a recommendation from the college's Equity and Diversity Committee, citing that a number of professors in the college are "clueless" as to the extent of the racism practiced in the department, despite not listing any examples of the occurring racism.
"A recurring theme in our discussions with students at the graduate and undergraduate levels is that the majority of faculty and staff are clueless about the racism in our college and even less knowledgeable about how to counteract it," the recommendation states.
"Our ignorance is not surprising, given the palpable lack of racial diversity in the college and the socialization of white people within and beyond academics to believe that fighting racism is someone else's problem. The institutional status quo of further burdening those who experience racism with the task of solving it only perpetuates this pernicious cycle."
Diversity, Equity and Inclusion trainings advocate for the representation of numerous forms of sexual, gender or racial identities in professional spaces and encourages participants to examine how their identities affect the way they interact with others.
While these trainings are becoming more and more common at workplaces across the U.S., Jane Coaston, host of The New York Times' "The Argument" podcast, argues that these trainings are not as effective as companies believe them to be.
"Making the world, and the workplace, less racist, homophobic and transphobic would be a good thing. But in my experience, DEI doesn't do that," she said.
"A yearly implicit bias training, the effectiveness of which is very much a point of disagreement, is unlikely to change the hearts and minds of the American worker, but it will satisfy the need of companies and corporations to perform anti-racism," Coaston said.
Associate Dean of the College, Heidi Zoreb, told The College Fix that the new trainings are in order to keep Wisconsin "competitive."
"To ensure that Wisconsin remains globally competitive in the increasingly diverse fields of agriculture and life sciences, UW-Madison's College of Agricultural and Life Sciences is providing all employees with professional development to enhance diversity and inclusion. One of a wide variety of activities covering many aspects of identity and background will satisfy this expectation," Zoreb said.
Campus spokesperson Meredith McGlone had no comment.
MORE: University shuts down anti-racism training that separated students by race
IMAGE: GT Bov / Shutterstock
Like The College Fix on Facebook / Follow us on Twitter