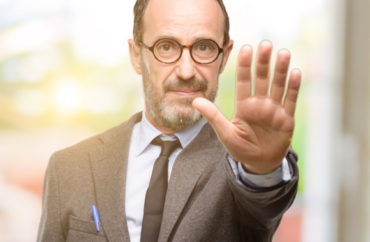 While a minority hiring program at the University of Wisconsin-Madison values skin color, there is less value placed on political minorities of color on the right.
There is "next to no chance" that a conservative faculty member could be hired through a program meant to attract minority faculty to the school, a University of Wisconsin-Madison political science professor told The College Fix.
"We nominated what appeared to be a conservative African American political theorist last year, but that proposition didn't even make it out of the college," Professor of Political Theory Richard Avramenko told The Fix via email.
"My guess is that if the candidate is not working on Race and Ethnic Studies, Critical Theory (i.e., cultural Marxism), post-colonialism, or 'The Problem of Whiteness,' s/he would not make the cut."
"The program is set up to ensure that any hire, even if not a minority him or herself, would be working in this vein," Avramenko said.
The candidate, who earned his Ph.D. in 2020, has gone on to teach at another Midwestern university. He declined to comment to The College Fix.
The $2 million Target of Opportunity program, or TOP, allows UW-Madison to identify faculty who, according to the school's website, would "add diversity to our campus community." Between 2018 and 2020, UW-Madison hired 25 individuals who met the requirements for the program.
While several white women were hired under the program, no white men were hired.
The school encourages TOP candidates to be ethnically diverse, but political diversity appears to be less of a priority.
In an email obtained by The College Fix, political science Chairman John Zumbrunnen last week solicited TOP candidate suggestions for next year, telling faculty members candidates "who fit with overall department strategic hiring priorities" are "likely to be particularly compelling."
Zumbrunnen noted that at the 2019 political science faculty retreat, a survey of faculty found that the hiring priority receiving the most support was individuals specializing in "race and ethnic politics."
Zumbrunnen emphasized the need for the TOP program because it allows departments to "recruit new faculty who would enhance diversity in the department and to do so outside the normal hiring process."
Avramenko said the TOP program revives the "bad old days" of hiring in which faculty members were added from an "old boys' club."
"There wasn't even the pretense of an open and competitive search," Avramenko told The Fix.
"The TOP program is about the same," he added, noting, "People call their old graduate school buddies and ask who's in the pipeline. The provost then gives a waiver to the normal search process required by state law and — presto, we have a new colleague."
Under the normal hiring process, a department must go through a lengthy process that involves appealing to a dean for a new hire, advertising a job for up to five months, reviewing hundreds of applications, interviewing prospects, and putting candidates to a committee vote.
But under the TOP funding program, a waiver may be requested to fast-track a minority candidate a division identifies as a valuable hire.
According to the school, opportunities to hire minorities "are often time-sensitive and require flexibility outside the normal hiring cycle."
UW-Madison spokeswoman Meredith McGlone told The Fix that TOP "does not circumvent the normal hiring process," saying, "it supplements it, because exceptional faculty candidates from underrepresented groups are often identified outside a posted search."
"These opportunities are often time-sensitive and require flexibility outside the normal hiring cycle. Once an individual is identified as a prospect by TOP, they must then go through the regular hiring process," McGlone said.
If a department applies for a TOP waiver and its request is granted, UW-Madison central administration will put up to $90,000 per year toward the salary of the new hire. In the past two years, 19 of the 25 hires received the full $90,000 stipend from the provost's office.
The funding is provided for up to six years, at which point the annual stipend is dropped to $45,000 per year. Departments, schools and colleges are then required to make up the rest of the individual's salary.
Of the hires since 2018, all but nine received starting salaries topping $100,000 per year. Anthony Garcia-Prats, a professor in the Department of Pediatrics, led all recipients, earning a starting salary of $188,000 per year.
Chemistry Professor Susanna Widicus Weaver earned a starting salary of $160,000, and Andrea Dutton, an associate professor of paleoclimate, paleoceanography, sea level change and isotope geochemistry, earned a starting salary of $140,000.
When asked whether the university considers white women to be diversity hires, McGlone said a TOP candidate is any prospective faculty member "who will greatly enhance the quality and diversity of an academic department."
"The UW–Madison's statement on diversity recognizes diversity broadly including diversity of identity, culture, background, experience, status, ability and opinion as well as race/ethnicity and gender," McGlone said.
"The TOP Program is designed to specifically support the recruitment of outstanding faculty members in disciplines where they are underrepresented," she said.
Among the recipients of the TOP program was Duane Lee Holland Jr., billed as the school's first "hip-hop scholar."
MORE: U. Wisconsin-Madison professor cheers protesters tearing down abolitionist, women's progress statues
IMAGE: KrakenImages/Shutterstock.com
Like The College Fix on Facebook / Follow us on Twitter