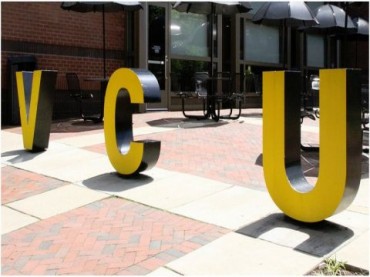 Student group demanded cancellation of classes
Virginia Commonwealth University hosted a "unity" event today, on the same day that a notoriously anti-gay Baptist church protested near the school's campus.
Westboro Baptist Church, the religious group known for picketing soldiers' funerals and claiming that "God hates fags," planned to perform a protest on a public sidewalk bordering the school's campus, NBC12 News reports.
It is not immediately clear why the church chose Virginia Commonwealth University for the protest. The news channel reports that, prior to its appearance near VCU's campus, the group was planning to protest the Virginia State Capitol in opposition to a transgender legislator there.
Local news station WTVR reported that the protesters were outnumbered by counter-protesters at both the university and the state capitol.
On its Twitter page, the church posted a news release announcing its decision to picket the school. In that release the church rails against "the mad, non-stop party of hedonistic fornication, sodomy and drunken debauchery that takes place on these university campuses," claiming that such a lifestyle "leads to destruction," though the news release did not clarify what specifically VCU community members had done to warrant a protest. 
The protest was planned to occur between 9:45 am – 10:15 am. During that time, according to VCU's website, the school held an event called "VCU Unity" in a small courtyard a few blocks away from the demonstration.
"This event will provide an opportunity to celebrate VCU's diverse community and show your commitment to making our campus more inclusive. Pick up a #VCUunity ribbon, sign our chalkboard with a message of support, treat yourself to a doughnut and coffee and learn about services on campus," the event listing stated.
"Students, faculty and staff are encouraged to wear black and gold," it added. Black and gold are the school's colors.
One student group, meanwhile, called for the cancellation of morning classes at the school.
"[President Michael Rao] must postpone classes Monday, March 11 to protect [VCU] from the Westboro Baptist Church, an extremist hate group!" Amnesty International @ VCU tweeted the week prior to the protest.
"Instead of just tweets and emails from administration, we demand proactive and concrete actions to make a diverse and equitable VCU a reality now," the group said.
MORE: Pro-LGBT statements OK on high school T-shirts, but not anti-LGBT ones
IMAGE: Eli Christmas / Flickr.com
Like The College Fix on Facebook / Follow us on Twitter