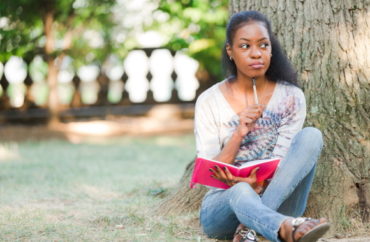 Most historically black colleges and universities do not offer women's studies as a major, which contrasts with most of the mainstream higher education institutions in America.
HBCUs either don't offer the major at all, or they only offer it as a minor or as part of an interdisciplinary program, according to research conducted by The College Fix, which looked at 45 of the largest HBCUs in the country.
Of the 45 reviewed, only Spelman and Simmons colleges offer women's studies as a major. Of the remaining, seven offered it as a minor or as part of an overall humanities major. The rest did not offer it as a minor or emphasis.
These findings comport with similar results from the Hechinger Report, which is focused on various education topics.
"Among the 102 historically Black colleges and universities, Spelman is the only one that offers a bachelor's degree in women's or gender studies," higher education reporter Olivia Sanchez reported in mid-June.
"Some other HBCUs offer interdisciplinary degrees in which students can select a concentration on similar topics, and others offer minors in gender or women's studies."
The College Fix reached out to the HBCUs it reviewed to ask why women's studies is not a major they offer, or for the handful that offer it as a minor or concentration, to ask why they do not offer it as a major. None responded for comment.
A 2015 article in Diverse Issues in Education headlined "Women Studies, Gender Studies Facing Roadblocks at HBCUs" reported that financial constraints play a role.
"As gender figures into the discourse at many HBCUs, it would seem natural for the subject to flourish at those schools. Unfortunately, financial constraints and, in some cases, cultural and/or administrative biases may keep some HBCU institutions from developing programs," Diverse Issues reported.
"HBCU professors find creative ways to incorporate gender-related topics into the curriculum, but at present only Spelman College and Bennett College, both women's colleges, o­ffer a major in women's studies. In fact, Africana women's studies at Bennett is not a stand-alone major, but a major track within the interdisciplinary studies major," it reported.
A July 2023 review of Bennett College's website shows women's studies is offered as a minor.
The two HBCUs that The Fix identified as having a women's studies major are Spelman and Simmons colleges, both of which are women's colleges.
Some of the HBCUs that offer minors in women, gender or sexuality studies are University of Arkansas at Pine Bluff, Delaware State University, Claflin University, Central State University, Bowie State University, Morgan State University, Howard University, Xavier University and Fisk University.
The vast majority of historically black colleges and universities also do not have dedicated DEI departments, according to research conducted during the spring by The College Fix.
Of the 80 HBCUs that The College Fix researched, just 16 have an official DEI department. While many more of those HBCUs have put out statements endorsing DEI initiatives, the vast majority have not established such departments, unlike other prominent universities in their respective states.
MORE: Juvenile bomb-threat caller never posed credible danger to HBCUs, but FBI refused to say so until after midterms
IMAGE: Ginny Thomas / Shutterstock
Like The College Fix on Facebook / Follow us on Twitter