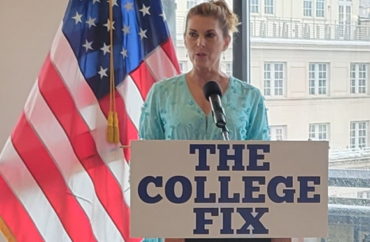 'If people are coming after you, typically … it means your reporting is meaningful and that you are on to something'
Save all your emails, always be professional and courteous, and never settle for a "no comment."
That is just some of the practical advice given to a room full of young journalists Tuesday at The College Fix's annual gala in Washington D.C. from Emmy Award-winning investigative journalist and bestselling author Sharyl Attkisson, who headlined this year's annual gathering.
Hosted at the National Press Club, nearly 80 budding reporters converged to network and enjoy camaraderie with peers and mentors.
The gathering featured a mix of veteran news editors, student reporters for The College Fix, its summer journalism fellows, alumni of the organization, and supporters and donors of the Student Free Press Association, the nonprofit that publishes The College Fix and funds its internships at various beltway news outlets.
"It's incredibly rewarding to come together to celebrate another year of great campus reporting," said Jennifer Kabbany, editor in chief of The College Fix. "We are so proud of our students and alumni, who are the future fearless truth-tellers this nation so desperately needs right now."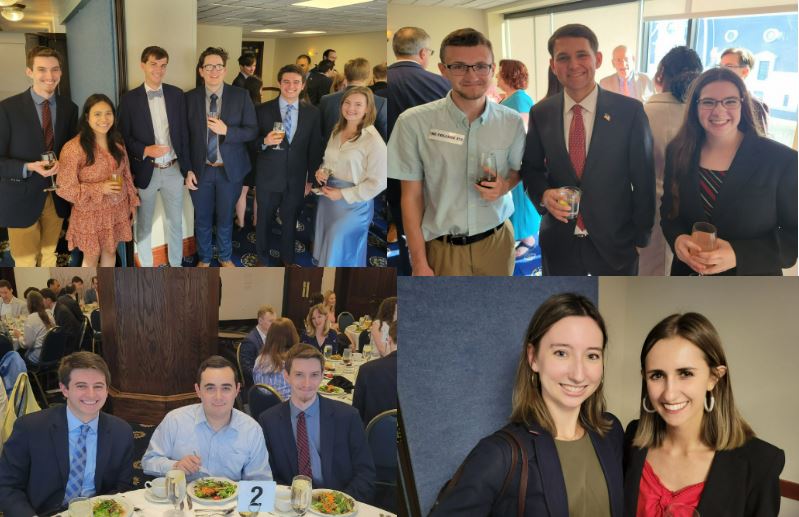 Attkisson's keynote address to the liberty-minded media audience pointed out that the kind of reporting they strive to accomplish, with an independent focus that strays from pack coverage, can be difficult due to the politics involved or retaliation from special interests.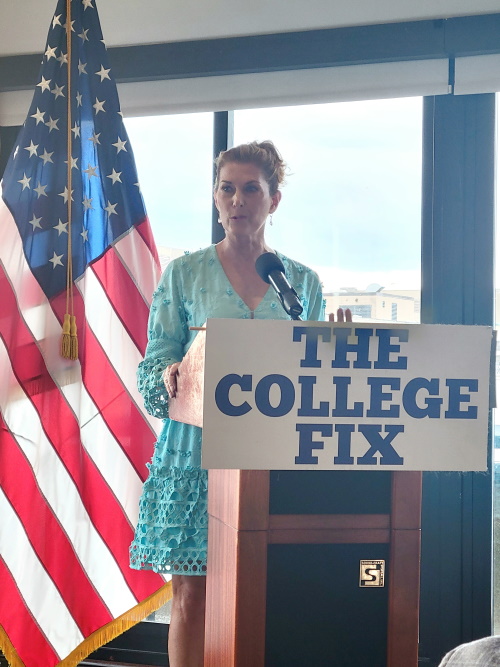 "The hard part is navigating how to get the story on the air and how to handle the pushback or the organized opposition that comes afterward," she said. "You are probably already learning that you have to have thick skin to do this kind of reporting."
"If people are coming after you, typically … it means your reporting is meaningful and that you are on to something," Attkisson said.
She encouraged the young journalists to understand how smear campaigns are coordinated attacks that seek to control the national narrative. She also touted responsible journalism and reporting tactics, such as quickly correcting errors or mistakes and going the extra mile to tell both sides of the story.
If someone gives a "no comment," find other ways to get their side of the story, whether it's through public documents or quoting those on the peripheral of the situation who can speak on the record, she said.
Also, sometimes just politely but persistently showing the source a genuine concern for getting their side can also lead to them opening up, she said.
"When you cover the other side of the story in your piece, and not just saying 'no comment,' it actually carries more sway for your piece as a whole," Attkisson said. "It doesn't necessarily make people think one way or the other, but lets them know your piece is more credible."
Attkisson touted her ION journalism award program to the crowd, encouraging the young reporters who tell "off narrative or independent and original news" to enter their pieces for a chance at a $3,000 prize.
Among the audience were six of the seven College Fix summer 2023 journalism fellows (pictured): University of Georgia's Jack Applewhite at the Daily Caller; University of North Texas's Hudson Crozier at the Washington Examiner; University of Wisconsin-Madison's Jonathan Draeger at RealClearPolitics; Connecticut College's Peter Gattuso at The Dispatch; Christendom College's Elaine Gunthorpe at National Catholic Register; and Grove City College's David Zimmermann at the Washington Examiner.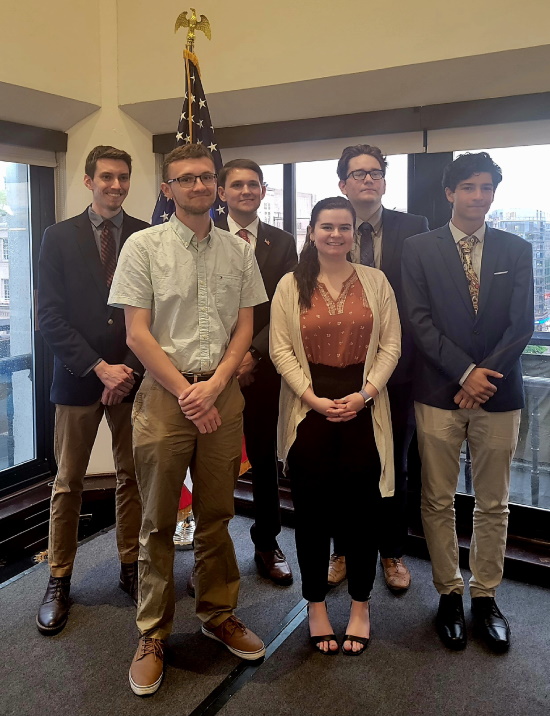 The College Fix is a virtual operation, but the staff was also on hand Tuesday to greet their proteges and encourage them to pursue media careers (pictured left to right): Development Associate Hope Johnson; Associate Editor Dave Huber; Editor in Chief Jennifer Kabbany; Founder and Executive Director John J. Miller; Assistant Editor Maggie Kelly; and Associate Editor Matt Lamb.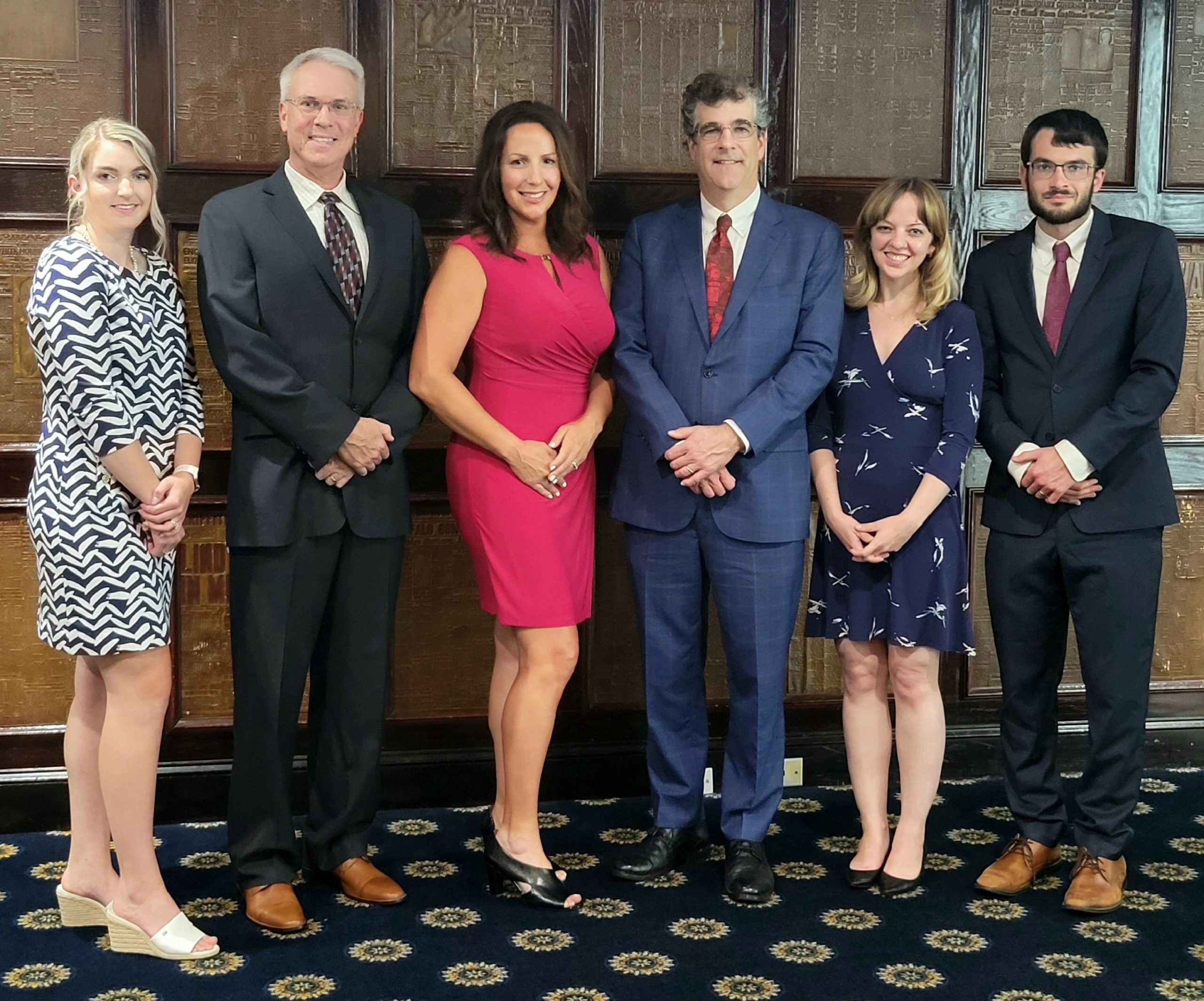 Described as a training ground and talent pipeline for aspiring conservative journalists, The College Fix reports stories that lead to higher education reform. Its editors also mentor talented, principled young journalists and help launch their media careers.
The 13-year-old organization boasts well over 100 fellowship alumni, many of whom were in the audience Tuesday.
Today they work at The Wall Street Journal, Fox News, Reason, The Hill, Washington Free Beacon, Just the News, National Review, The Dispatch, Washington Examiner, Washington Times, Yahoo News, National Catholic Register, Daily Caller, USA Today and Sinclair Broadcast Group, among many other news outlets across the nation.
Additionally, alumni work at various think tanks, serve as speech writers, and work in publishing.
MORE: To learn more about College Fix alumni, click here. To support our work, click here.
Like The College Fix on Facebook / Follow us on Twitter