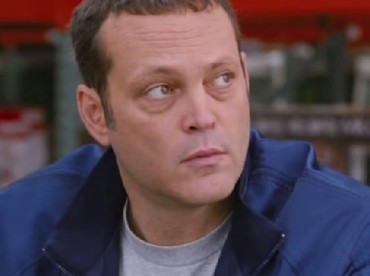 Vince Vaughn is one Hollywood actor who boldly says what he believes – regardless of the flak he'll get from his leftist buddies in the industry. He often speaks publicly in defense of liberty, freedom and common sense, and his latest remarks – given to British GQ – tackle the issue of gun control.
In particular, Vaughn believes schools should be protected with firearms.
"All these gun shootings that have gone down in America since 1950, only one or maybe two have happened in non-gun-free zones," the actor told British GQ. "Take mass shootings. They've only happened in places that don't allow guns. These people are sick in the head and are going to kill innocent people. They are looking to slaughter defenceless human beings. … In all of our schools it is illegal to have guns on campus, so again and again these guys go and shoot up these f***ing schools because they know there are no guns there. They are monsters killing six-year-olds."
Pressed on whether guns should be allowed in schools, the actor replied: "Of course. You think the politicians that run my country and your country don't have guns in the schools their kids go to? They do. And we should be allowed the same rights."
Vaughn is, of course, correct.
A famous study conducted by noted gun researcher John Lott found that "with just one single exception, the attack on Congresswoman Gabrielle Giffords in Tucson in 2011, every public shooting since at least 1950 in the U.S. in which more than three people have been killed has taken place where citizens are not allowed to carry guns."
Lott's study found that mass shootings tend to occur in places such as schools and shopping malls precisely because shooters know they will encounter little resistance there. Lott is not alone in that assessment.
"Virtually every mass shooting in recent decades has occurred in a 'gun-free zone,' which is not likely a coincidence,"  George Mason University law professor Nelson Lund told The College Fix in 2013. "'Gun-free zones' might more accurately be described as 'safe for mass murder' zones."
Just like Vaughn, Lund and other scholars have argued that banning guns on campuses does not mean a deranged lunatic will not bring a gun on campus and attempt to shoot and kill people.
Guns are the best deterrent.
"The fact is that if there is an active shooter situation and there is someone there with a concealed carry permit who is trained, they're going to be able to stop that person before the cops even show up," Katie Pavlich, a gun-rights advocate, told The College Fix in 2014.
RELATED: Actor Vince Vaughn headlines libertarian college conference; touts liberty, privacy
RELATED: Pro-Gun Control Group Inflates Campus Shooting Stats, Gets Massively Debunked
Like The College Fix on Facebook / Follow us on Twitter
h/t: Fox News