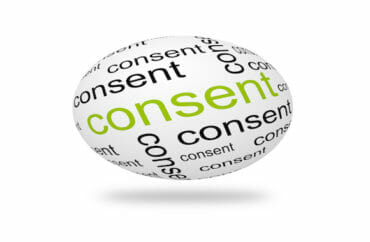 Senator's office cites educational guidelines, which also lack clear definitions
Two bills in the Virginia House of Delegates would mandate that all K-12 schools in the state teach schoolchildren both the "law and meaning" of sexual consent.
There's just one problem: Virginia doesn't appear to define "consent" or other malleable sexual terms.
HB44, sponsored by Democratic Del. Eileen Filler-Corn and three Republican co-sponsors, was voted down 5-5 in the House of Delegates Committee on Education earlier this month.
Its Senate companion, SB101, is sponsored by Sen. Jennifer McClellan and other Democrats. The Senate approved it 37-2 at the end of January and sent it to the House Committee on Education, where it's pending review.
The bills require "any high school family life education curriculum offered by a local school division" to include "age-appropriate elements of effective and evidence-based programs on … the prevention of dating violence, domestic abuse, sexual harassment, and sexual violence."
Such curricula also must include "the law and meaning of consent, including instruction that increases student awareness of the fact that consent is required before sexual activity."
'Guidelines' offer no clarification
At less than a page long, the bills do not define "consent," "sexual act" or "sexual activity." Such terms are subject to varying interpretations in different states and even individual educational institutions, leading to confusion both for teachers and students.
After California approved the teaching of "affirmative consent," a health educator told one San Francisco class of 10th graders that kissing is nonconsensual even if one partner doesn't outwardly object. The educator even encouraged students to verbally ask for a "yes" every 10 minutes or when one partner "initiates things to another level."
A public university in North Carolina originally told students that when a man and woman are both drunk during sexual activity, only the woman can't consent. It later updated its marketing materials to say sex isn't consensual if it's not "enthusiastic," "sober" and "communicated clearly before any sexual activity."
An African male student on a U.S. government scholarship was deported less than a week after a white American female gave contradictory statements to community college officials and police about whether their brief kissing was consensual.
Asked for clarification on the "law and meaning of consent," Sen. McClellan told The College Fix in an email that the language "was actually adopted last year through legislation I sponsored that permitted, but did not mandate this curricular to be added to Family Life Education. This year's bill was intended to mandate that FLE include that curriculum."
In an email Feb. 8, McClellan offered to send The Fix a copy of "the new guidelines adopted by the Department of Education implementing the consent language." After two emails requesting the guidelines and a call to McClellan's office, Chief of Staff Abbey Phillips sent them Feb. 11.
Those guidelines do not define "consent," either. The phrase "law and meaning of consent" appears six times in the document, but it provides no clarification on either.
The Fix contacted McClellan's office seeking more substantive definitions of the "law and meaning of consent." Phillips, her chief of staff, responded that "consent is not defined in the code of Virginia related to FLE."
Republican Del. David LaRock, who sits on the education committee, spoke to The Fix about the changes the bills would make and explained why he voted against HB44.
"I think there are already provisions for that kind of teaching, that kind of course material, in the curriculum," LaRock said in a phone interview. "[Del.] Filler-Corn essentially wants to strike the language that makes it optional, and the Senate bill, McClellan's, I think wanted to do the same thing."
Asked about the failure to define consent, LaRock said in a followup email:
(block quote) I doubt consent is currently defined partly because it doesn't need to be. If a word has a generally accepted, ie, the dictionary definition, meaning and the use of it in a specific context/law is the same, there is no need to define it. (block quote)
Merriam-Webster defines the noun "consent" as "compliance in or approval of what is done or proposed by another." It defines the noun "sex" as "physical activity in which people touch each other's bodies, kiss each other, etc.: physical activity that is related to and often includes sexual intercourse."
MORE: Why Maryland's proposed affirmative-consent law is 'unworkable' and 'harmful'
MORE: Sign Your Own Rape Confession With Good2Go 'Consent' App
IMAGE: Docent / Shutterstock.com
Like The College Fix on Facebook / Follow us on Twitter