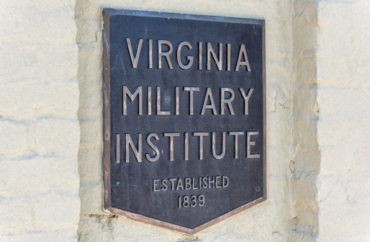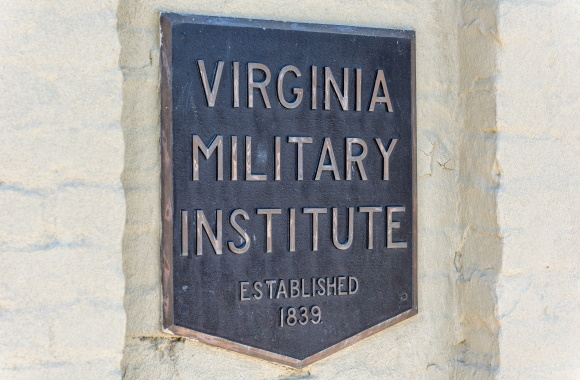 Alumni enlist help of Gov. Glenn Youngkin, launch petition
As the Virginia Military Institute continues to march toward the implementation of diversity, equity and inclusion programming on campus, a battalion of its alumni have launched something of a blitzkrieg against those plans.
A large and vocal company of alumni, cadets, parents and friends of VMI recently started a petition calling on Virginia Attorney General Miyares to halt any and all "DEI initiatives until a full investigation is performed."
Concerned VMI supporters have also taken to local media outlets, lambasting the plans. They're also calling on newly elected Republican Gov. Glenn Youngkin, who has already curbed DEI programming in public K-12 schools, to take the same tactic with higher education.
VMI alumni "are determined to prevent the institutionalizing of a DEI regime based on a false premise," reported Jim Bacon, publisher of Bacon's Rebellion. He was referring to a 2021 investigation into the 182-year-old school that found it still favors white men.
VMI, for its part, strongly denies the school is being overtaken by divisive DEI programming. According to university spokesperson Colonel William Wyatt in an email to The College Fix, cadets have training "once per year," which is "completely run by cadets."
"Only 21.6% of VMI's $99.5 million budget comes from taxpayer funding. Of our total budget, less than 1% is allocated to our Office of Diversity."
On March 15, the VMI Board of Visitors and administration met for an update on the institute's DEI activities.
"The committee reviewed the training curriculum, the feedback from our early training sessions, and planned future activities, including the role of a consultant in that process," the institute announced in a statement.
"While a great deal has been accomplished, it was also acknowledged that there is more to be done and our specific plans may be adjusted as VMI learns more about how to best achieve its objectives."
VMI seeks to advance diversity to "prepare our cadets for the world which they will enter after graduation. VMI's efforts in this area closely mirror the efforts of the Department of Defense and corporate America," the statement added.
The 2021 Barnes & Thornburg law firm's six-month investigation into the Virginia Military Institute found that "racial and gender disparities in how cadets are treated persist" and recommended DEI be embedded into the school's fabric.
In its wake, the institute hired its first chief diversity officer.
Maj. Gen. Cedric Wins, VMI superintendent, also recently established more diversity in the VMI honor court, which tries student infractions and was accused of expelling more black students than white ones.
According to Bacon's Rebellion, VMI leaders appointed by former Democratic Gov. Ralph Northam now seek to implement a $6.1 million budget request for a "One Corps, One VMI Unifying Action Plan," with nearly 13 percent of that earmarked for DEI efforts.
What's more, it reported VMI is on the verge of hiring a diversity training firm: "Worried that the training contract is extremely 'woke' and diametrically opposed to the direction Youngkin wants higher-ed to go, VMI alumni are frantically trying to reach members of the administration to warn them."
The petition is an attempt to prove the existence of critical race theory priorities on campus, Bacon's Rebellion reported March 25, adding more than 900 people have signed it so far.
"[R]epeated mention is made of Diversity, Equity, and Inclusion in the many documents put forth by VMI Staff conflicting with Governor Youngkin's Executive Order #1 which seeks to end 'inherently divisive concepts' which 'instruct students to only view life through the lens of race and presumes that some students are consciously or unconsciously racist, sexist, or oppressive, and that other students are victims,'" the petition states.
"[D]uring the January 28, 2022 [Board of Visitors] Diversity, Equity, and Inclusion Committee meeting, a presentation was made to include slides created by the firm Visions Inc. Their website covers topics such as white privilege, racial microaggression, oppression, and DEI," it added.
But the institute has emphasized that DEI policies do "not lower standards to meet a quota. It also is not intolerance toward any particular group of cadets, faculty, or staff."
In addition, VMI reported earlier this month that cadet satisfaction rates for the training were high, "ranging from a high of 91% for the Class of 2025 to 69% for the Class of 2022."
But Carmen Villani, Jr., class of 1976, joined the chorus stating that the new policies deprecate the VMI honor code the school holds dear. He said VMI boasts 11 Rhodes Scholars, seven Medal of Honor recipients, and a Nobel laureate, yet university administration provide "very little if any defense of VMI."
Another notable defender of VMI is Youngkin. On the campaign trail last year, Youngkin defended the reputation of VMI saying that "everyone is given due process."
VMI has been "the foundation of the values of Virginia for a long time," Youngkin said in an interview.
Youngkin and his office could not be reached for comment.
MORE: Virginia Military Institute buckles, will remove statue of Stonewall Jackson
IMAGE: Kristi Blokhin / Shutterstock
Like The College Fix on Facebook / Follow us on Twitter