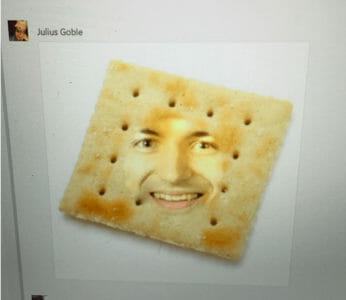 Dean allegedly justifies inaction by saying 'Trump won'
Wake Forest University's Bias Response Team refused a white student's request for a judicial case after a series of racially charged incidents directed at him.
Senior Ryan Wolfe asked the group, who is in charge of eliminating identity-based harassment on campus, for the trial. Instead, the group said it would not press charges against the students who attacked Wolfe on the basis of his skin color.
"I've enjoyed my years at Wake Forest and learned a lot during my time here," Wolfe told The College Fix in an email. "Unfortunately, one of the things I've learned is to not trust University bureaucrats to pursue 'blind justice' when enforcing policies. If this is what social justice looks like in practice, we cannot let this ideology infect our judicial system."
As reported by The Wake Forest Review, an independent, right-of-center publication on campus, the harassment began when junior Julius Goble photoshopped Wolfe's head onto a saltine cracker; junior Brianna Reddick later called Wolfe a "mayonnaise monster lookin asss" on Twitter and handed him a box of saltine crackers in-person the following day. As well, junior Charlotte Van Schneck posted a photo on Facebook of four crackers with the caption "loving this lineup!" in response to a photo of four conservative students, Wolfe among them, who were set to appear on a "Future of the GOP" panel.
Following Wolfe's judicial request surrounding these October 2016 incidents, the Bias Response Team told him if they were to take any action, it would "make things worse" for him.
Wolfe told The Wake Forest Review that Dean of Students Adam Goldstein dismissed the harassment Wolfe received by saying "Trump won," though the incidents in question took place before Trump was elected.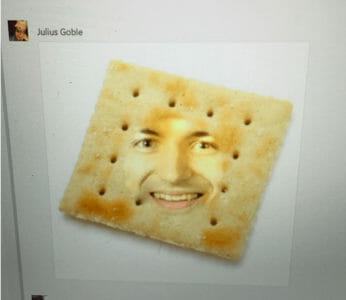 The College Fix asked Goldstein to clarify his "Trump won" comment and how it would justify racially charged harassment, but three email requests for comment and a voicemail went unreturned.
Anthony Palumbo, the executive director of The Wake Forest Review, said he was not surprised by the school's complacency. However, he said it is troubling and sends a negative message to the school's right-of-center population.
"I think the most notable thing that this story tells me is that this is a pattern that the school takes part in," he told The College Fix. "Conservative students and teachers feel threatened day in and day out on campus by the vicious attacks from the left. So much so that many professors will not even publicly support conservative organizations on campus, and students are scared to write articles or voice their opinion."
"This incident shows that the school has no regard for how and whether conservative students feel threatened on campus," he added.
Melissa Harris-Perry, the director of Wake Forrest's Anna Julia Cooper Center, was among those who encouraged Wolfe to report the actions to the Bias Response Team. Harris-Perry had Wolfe as a student last year in the school's "Wake the Vote" program.
"I have also been and continue to be a professor and mentor to several of the students who were named by The Wake Forest Review as being part of the incident," she told The College Fix. "I was not their teacher at the time, but in the year since I have worked closely with some of them. I can say that I am as impressed with intellect, talent, curiosity, and skill of one of these students as I have been with Ryan's. I am deeply saddened when any of my students are harassed, threatened, abused, or made to feel unsafe."
"Institutions must be accountable to every student by modeling how to transparently and openly engage one another without inflicting harm," she added.
The students who conducted the harassment have received highly negative reactions on The Wake Forest Review's comments section, and the newspaper has publicly denounced and disavowed those comments.
The university released a statement about the controversy on Wednesday.
"Federal privacy laws prevent us from sharing information maintained in student records, including administrators' interactions with students. We can say that the narrative oversimplifies a complex situation that took place 16 months ago in the heat of a polarizing national election," it stated in part.
"Just as we deal with deeply entrenched views that divide our nation, the same dynamics can also play out on campus," it added. "Wake Forest University is committed to seeking common ground where every member of our community is treated with dignity and each voice is respected. While we have made much progress, we still have work to do."
MORE: Evergreen banned criticism of Black Lives Matter through its bias response team
MORE: Anti-white racism is alive and well on college campuses
IMAGE: The Wake Forest Review
Like The College Fix on Facebook / Follow us on Twitter