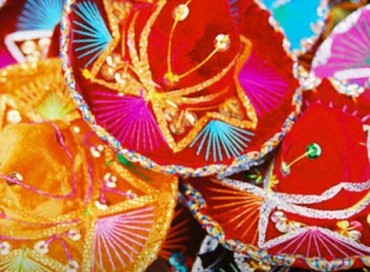 Not only are Wake Forest University students encouraged to nap in the school library – they're tacitly encouraged to doze off under a sombrero.
The school's new designated nap space in the Reynolds Library is called – get this – the "ZieSta Room." As in "siesta," the afternoon nap that Spain is ratcheting back following the economic downturn.
The name is a play on the library's full name – "Z. Smith Reynolds" – ZieSta Room (get it?).
Given the heightened sensitivities of some Latino and Chicano activists on colleges campuses, and administrators' perpetual fear of provoking their ire whenever a sorority throws a taco party, you'd think Inside Higher Ed's lengthy report on the napping space would at least wink at the "cultural appropriation" element in the name.
Wake Forest itself is embracing the cultural appropriation:
Time for a Ziesta?

Visit our new Ziesta Room located on the mezzanine of the 24-Hour study room (across from Starbucks).

The Ziesta Room features:
5 luxurious recliners that let you relax and recharge

Charging lockers to securely store and charge your personal electronic devices

A quiet, cozy area to rest – perfect for Ziestas!
My prediction is that it's only a matter of time before campus activists demand the school rename the napping space to something dull, or say that the school can correct its terrible indulgence in stereotypes by increasing funding for ethnic studies.
Read the Inside Higher Ed report, which notes the school is more worried about "monkey business" in the 24-hour napping room.
Like The College Fix on Facebook / Follow us on Twitter