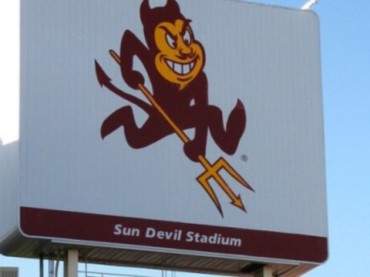 If you can't wait to sit in the anchor chair and tell viewers what fresh new atrocity happened in Syria today, Arizona State may be the place for you.
USA Today reports that ASU's Walter Cronkite School of Journalism and Mass Communication is taking over the Phoenix PBS affiliate. As in, owning, operating and running Frankenstein-type experiments on it:
It will take over news and public affairs programming on the station's three TV channels and its website. And, more intriguing, the school will offer the station as a venue for professional news outlets to experiment as they try to reinvent journalism in the digital age.

"This has game-changing potential," says Christopher Callahan, the Cronkite School's dean and the university's vice provost. "The combination of a large PBS outlet and a university that prides itself on disruptive innovation is very powerful." …

Sometimes news outlets have creative ideas but fail to pursue them because of internal constraints or financial risks. Callahan will invite them to try them out in the desert. "If they have an idea, they can bring it here and beta test it," he says.
Like The College Fix on Facebook / Follow us on Twitter
IMAGE: Alykat/Flickr