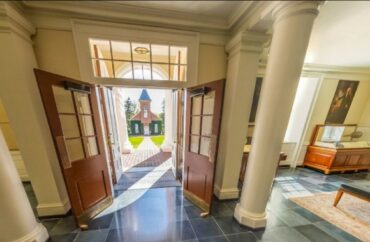 Focus on DEI includes new 'inclusion' staff, removal of historic leaders' images
Washington and Lee University employs roughly one administrator for every three undergraduate students, according to a College Fix analysis.
Meanwhile, the student-to-teacher ratio has increased very slightly over the last decade while administrators focused efforts on expanding DEI goals, the review found.
During the 2021-22 school year, the most recent data available, Washington and Lee had 660 full-time administrators and support staff on its payroll, according to information the university filed with the federal Integrated Postsecondary Education Data System.
In contrast, its reported undergraduate student enrollment was 1,853. That amounts to about 356 full-time administrators and support staffers per 1,000 undergrads at Washington and Lee, a private institution in Virginia.
Administrators and support staff include management, student and academic affairs divisions, IT, public relations, administrative support, maintenance, legal and other non-academic departments.
"Our non-instructional hiring over the past decade reflects the needs of our students across a wide range of areas such as information technology, student health and counseling, campus safety, dining services, and student affairs," university spokesperson Drewry Sackett told The College Fix.
Sackett said faculty numbers appear "relatively flat" over the past decade because the university has focused on adding full-time teachers instead of part-time and adjunct positions.
"Full-time faculty have a higher teaching capacity, which reduces the total number of positions required to meet our instructional needs," Sackett said. "Our faculty growth is reflected in the fact that our student-faculty ratio dropped from 8:1 in 2012-13 to 7:1 in 2022-23 – one of the lowest in our peer set."
Sackett did not respond to a follow up email explaining The Fix's analysis included only full-time faculty and staff.
Over the last 10 years, IPEDS and web archive data shows the university hired nearly 90 new administrators and support staff, including an assistant director of inclusion and engagement and an assistant director of inclusion and engagement for LGBTQ+ support in its Office of Inclusion and Engagement.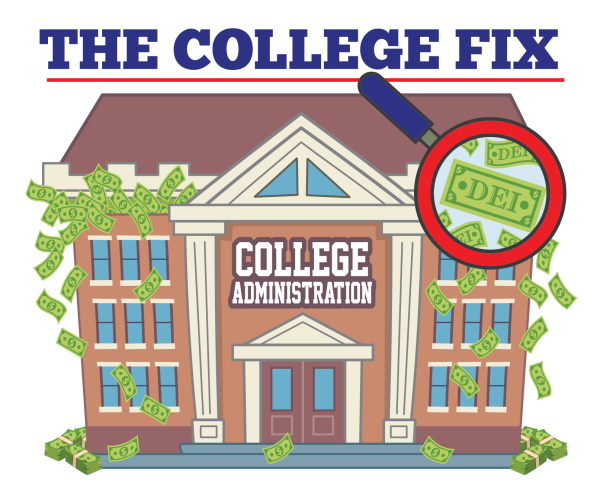 Also, in February 2021, the president's office announced plans as part of its DEI efforts to hire an associate provost for diversity, equity and inclusion as well as a Spanish-speaking counselor position in the Office of Admissions.
The university also appears to have created two new associate dean of students positions since 2020, according to internet archives.
But the undergrad-to-instructional staff ratio has stayed flat for a decade.
During the 2013-14 school year, there were 147 full-time instructional and teaching employees per 1,000 undergrads, IPEDS data show. For 2021-22, that dropped slightly to 144 per 1,000.
Kamron Spivey, a senior history and classics double major, told The College Fix he has watched the DEI staff grow "exponentially" in his four years at Washington and Lee.
"On several occasions, friends of mine have complained that a certain class they need for their major isn't being taught because their department is short staffed," Spivey said. "Instead of hiring new professors to educate a record high student body, they hire racially, sexually, or ethnically diverse deans and administrators."
A first-generation college student, Spivey said alumni reminisce about going to administrators' houses and developing lasting friendships with staff. Today, however, he said staff turnover is high and engagement with students seems rare.
"Maybe some students feel welcomed by the growth of DEI bureaucracy, but I think the real solution is to hire professors who can relate and engage with students in a natural setting," he told The Fix.
The budget for Washington and Lee for the 2023-24 school year is projected to be $166 million. Tuition has increased from $51,420 in 2018-19 to $63,315 for the current school year, a 23 percent jump.
In recent years, Washington and Lee has focused a lot of time and money on DEI efforts, including expanding its Office of Inclusion and Engagement and removing historical monuments and images related to its namesakes, President George Washington and Confederate General Robert E. Lee.
The mission of the Office of Inclusion and Engagement is to offer "a safe and supportive atmosphere" for students and "to foster 'harmonious relationships' by providing opportunities for the campus community to enhance its knowledge about issues of diversity and social justice, cultivate and promote an inclusive community and challenge prejudicial attitudes and behaviors that are contradictory to our core values," according to its website.
Expanding the office was part of the university's strategic plan "to make W&L's environment more inclusive," according to a February 2021 report in The Columns, an online university publication.
When the office hired two new administrators in 2021, one of their first acts was to help establish and run the George Floyd Endowment, which alumni created in 2020 to "increase inclusion and diversity" through the office, The Columns reports.
The office also welcomed controversial "antiracist" author Ibram X. Kendi to speak on campus that school year. The College Fix exposed Kendi's lucrative speaking career in 2021 through public records requests showing he made at least $300,000 in recent years on campus talks.
The office runs a LGBTQ Resource Center, a campus food pantry, undocumented student support and Black/African Diaspora Alumni Mentoring programs, diversity trainings and programs for religious and first-generation students.
Coinciding with the DEI efforts, the university removed portraits of Washington and Lee from its historic Lee Chapel in 2021 after leaders said they want the campus environment to be more inclusive, The College Fix reported at the time.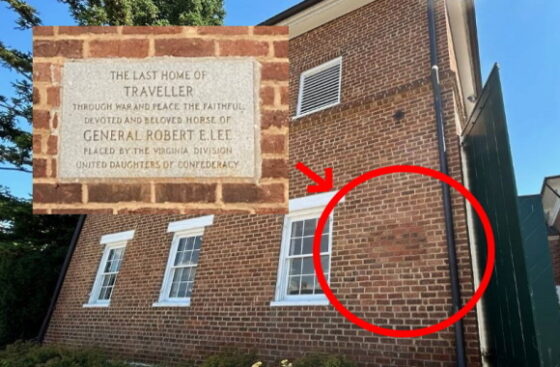 That same year, it redesigned its diplomas to exclude the two historical figures' images; however, university leaders did refuse demands to change the school's name.
Then, earlier this year, the university also removed two markers honoring Lee's horse Traveller.
The university also has five committees and working groups "dedicated to diversity, equity and inclusion initiatives," including a Faculty Antiracist Plan Committee established in the fall of 2020 that "prioritizes Black candidates" to serve on the committee.
Additionally, Washington and Lee is a member institution of the Liberal Arts Colleges Racial Equity Leadership Alliance, an initiative of the University of Southern California's Race and Equity Center that began in 2020.
The goal of the alliance is to offer "help member institutions develop and achieve equity goals, better understand and correct climate problems, avoid and recover from racial crises, and foster sustainable cultures of inclusion."
MORE: At Harvard, there are 2,600 more administrators than undergrads
IMAGE: Washington and Lee website
Like The College Fix on Facebook / Follow us on Twitter