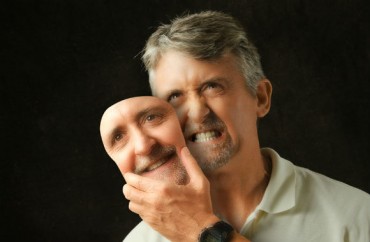 Wesleyan University President Michael Roth raised his voice early against the calls to censor and defund the student paper, the Argus, because it ran a column mildly critical of the Black Lives Matter movement.
In the wake of a student government vote to restructure the funding of campus media in a way that will likely siphon thousands of dollars from the Argus, Roth is speaking again – though his message is muddled.
In an op-ed for the Hartford Courant, Roth shares his view that Bryan Stascavage's column was not racist (as claimed) and that even if critics have important points to make, their methods are suspect:
Those who think they favor free speech but call for civility in all discussions should remember that battles for freedom of expression are seldom conducted in a privileged atmosphere of upper-class decorum.
But he sees the restructuring vote as a good-faith attempt to "bring more perspectives to the public with digital platforms, and I am confident they can do this without undermining the Argus."
RELATED: Threats and intimidation work, no matter how Wesleyan student leaders spin it
Roth then bizarrely scolds the legions of journalists, educators and alumni of all political stripes who actually made the threats to the Argus a national issue (including Stascavage himself), likely saving its hide from a student government cowed by angry activists:
"What's the matter with kids today," these self-righteous critics ask, "don't they realize that America depends on freedom of expression?" While economic freedom and political participation are evaporating into the new normal of radical inequality, while legislators call for arming college students to make them safer, puffed-up pundits turn their negative attention to what they see as dangerous calls to make campuses safer places for students vulnerable to discrimination. But are these calls really where the biggest threat to free expression lies? I fear that those who seize upon this so-called danger will succeed in diverting attention from far more dangerous threats.
It's as if Roth developed multiple-personality disorder in the middle of his op-ed – he even refers to "this so-called threat to free speech on college campuses," which is amply illustrated by his very subject.
After a brief hiatus, Roth the defender of speech is back:
A campus free from violence is an absolute necessity for a true education, but a campus free from challenge and confrontation would be anathema to it. …

Education worthy of the name is risky — not safe. Education worthy of the name does not hide behind a veneer of civility or political correctness, but instead calls into question our beliefs.
He continues that freedom of expression is not intended for the powerful, as Wesleyan activists claim:
Historically marginalized groups have the most to lose when freedom of expression is undermined by calls for safety. Just look at Prime Minister David Cameron's plans for silencing anything deemed "extremist" and in conflict with "British values," or Donald Trump's fascistic rhetoric about closing mosques as part of his effort to "make America great again."
If only Roth had stayed in his right mind all the way through the op-ed.
Read the op-ed (warning: the Courant is very finicky about browser cookies).
RELATED: White student columnist tormented by Black Lives Matter activists for op-ed critical of movement
RELATED: Harsh media glare saves Wesleyan student paper from slashed funding over Black Lives Matter column
Like The College Fix on Facebook / Follow us on Twitter
IMAGE: Mike Focus/Shutterstock