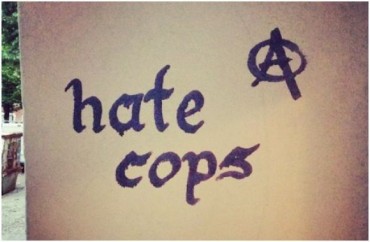 When students of color don't feel welcome on campus, it's just as serious as rape.
That's the impression that Wesleyan University's Antonio Farias, vice president for equality and inclusion and Title IX officer, gave the campus community in his response to recent student protests.
Following up on President Michael Roth's promise to "communicate better" about the school's existing system for reporting incidents that are "concerning, harmful and/or contrary to" community standards, Farias wrote:
We cannot fix what we cannot see, and it is apparent from the heartrending stories I've heard from marginalized students that our system of documenting and investigating instances of discrimination is not sufficiently understood and used across the campus. Reporting is an essential first step to get at the root causes of discriminatory behaviors that are caustic to the learning process.
RELATED: Wesleyan president defends free speech, swats down demand for microaggression reporting system
Farias mentioned the "draft bias protocol designed to educate the community about keywords, definitions, and expectation of process and outcomes pertinent to our anti-discrimination policies." Then this:
To make these efforts more visible, I have discussed with members of the OEI Student Advisory the desirability of creating an annual report to the campus community similar to the Annual Report on Sexual Violence, beginning in April 2016.  The report will detail our efforts regarding policy, education, investigations, and initiatives. This document will be available via our public website.
The sexual violence report summarizes "numbers and dispositions of cases formally reported to the University since the fall of 2009," including "adjudication figures and outcomes," as well as staffing and resources to address sexual violence, education and prevention, results of a sexual assault climate survey, new and ongoing initiatives, and legal compliance.
A report like that for diversity efforts would presumably describe the results of "investigations" for biased or hateful speech – which would seem to clash with President Roth's earlier pledge that he will "continue to support those who want to speak out with views that may be at odds with the campus mainstream."
Farias suggests that his own staff will be closely monitoring campus speech:
I briefed the Board of Trustees, the faculty, and student organizers on how the Title IX Core Team will be expanding its purview to include oversight over all discriminatory behavior and the creation of a positive social climate that enables all students, faculty, and staff to thrive in our community.
"Positive social climate" sounds an awful lot like "chilling of speech."
Read Farias's statement. The Wesleyan Argus also has a report on the statement.
RELATED: Wesleyan activists demand microaggression-reporting system, 'mandatory social justice workshops'
Like The College Fix on Facebook / Follow us on Twitter
IMAGE: Daniel Kuhn/Flickr