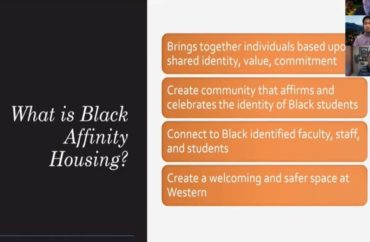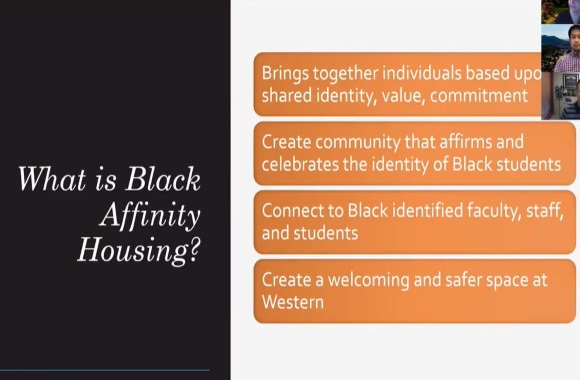 A new residence hall on the Western Washington University campus will provide what the university refers to as "Black Affinity Housing."
Set to open this fall, the affinity housing will be composed of 40 students who will occupy a section of the fourth floor of the new Alma Clark Glass Resident Hall, a recently constructed dorm building named in honor of the first black student to attend WWU.
"Affinity-based housing, located in the newly-built Alma Clark Glass Hall, is designed to assist members of the Black identified community in supporting each other. It helps to create an added level of psychological comfort and safety for those who choose to live in those spaces," reads a section of WWU's Black Affinity Housing page.
Students may be incentivized to live in the dorm as its placement will be within relative close proximity to a number of important campus facilities.
"The building's accessibility, proximity to dining and campus resources, make it one of the most desirable living communities on campus. With the ability to expand the program and lots of community development spaces it was decided that Glass hall would meet all the goals of Black Affinity housing," reads an entry on the site's FAQ section.
Members of the affinity housing will occasionally be expected to participate in "community programming and dialogues," which will aim to support the campus' black community. As the school explains on its website, however, the affinity housing will be used to "benefit the entire community."
An accompanying webinar video explains some of the reasoning behind the creation of the housing, citing a number of student demands for the creation of such housing.
A slide stated the affinity housing would create a "safer space" at the campus.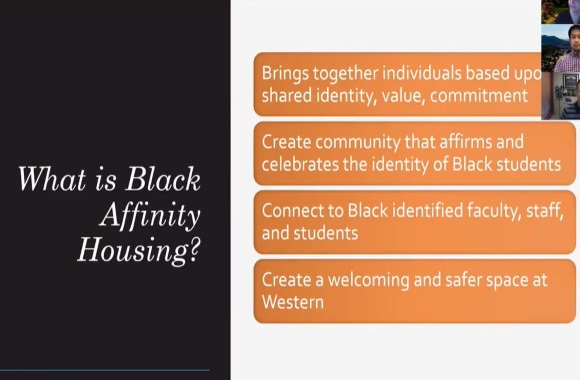 "This is long overdue. We know we are responding to student needs. We have heard for a long time that students are asking for this space," Supervising Resident Director Dong Vo said in the video.
In deciding to offer the housing, WWU consulted with schools such as Stanford University, Cornell University and the University of Oregon, all of which already provide similar living environments for their students.
But not everyone has agreed with segregated-styled housing.
For example, in conservative black writer Walter Williams' 2016 column on racially segregated college housing, he noted that the demands for such living spaces may not be what is actually best for the students who ask for them.
"Black college students across the country have demanded segregated housing and other 'safe spaces' on campuses designated for students of color. Students calling for segregated spaces do so because they allege their campuses are oppressive, are discriminatory and represent institutionalized racism," Williams wrote.
"For decades, colleges have purchased peace by creating whole departments of ethnic, diversity and multicultural studies. All too often, these 'studies' are about propaganda and not serious education. Plus, they provide students with an opportunity to get an easy A."
WWU's spokesperson and members of the school's Residence Life office did not respond to requests from The College Fix over the last 10 days seeking comment.
MORE: Columbia hosts 6 grad ceremonies segregated by race, sexuality, income level
IMAGE: YouTube screenshot
Like The College Fix on Facebook / Follow us on Twitter