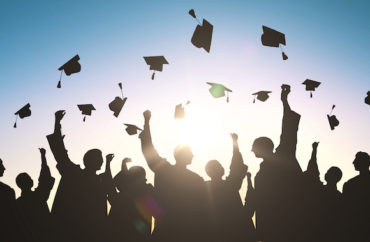 Curiously described as 'multicultural'
You may have heard of college graduation ceremonies reserved for blacks, Latinos or gays in these increasingly segregated times.
But how about six graduation ceremonies segregated by race, sexuality and income level – at one university?
Columbia University is offering virtual ceremonies for Native American, "LGBTQIA+," Asian, "Latinx," black, and "First-generation and/or low income" students over the last week of April, described as "Multicultural Graduation Ceremonies."
They cover graduates of Columbia College, Columbia Engineering, General Studies and Barnard College, its sibling women's college. Students must register by March 21 to get their "multicultural graduation gift," such as stoles, tassels and pins, and by March 31 to be listed as participants.
The virtual segregated ceremonies do not replace ceremonies for the whole Ivy League university and its individual schools, but rather provide "a more intimate setting for students and guests to gather, incorporate meaningful cultural traditions and celebrate the specific contributions and achievements of their communities," the page says.
It's not clear when Columbia first disclosed the segregated ceremonies. The earliest cached version of the page is from Friday night.
It was flagged the next day by Mercy Muroki, senior researcher at The Centre for Social Justice and graduate student in social policy at the University of Oxford.
"Racially and sexually segregated graduation ceremonies. One of the 'best' universities in the world," she tweeted: "If you want to know what going backwards looks like, this is it."
Muroki, a black woman, continued:
The cheek of calling them 'Multicultural Graduation Ceremonies' when they are literally based on singular 'cultures'.
The cheek of calling them 'Multicultural Graduation Ceremonies' when they are literally based on singular 'cultures'.

— Mercy Muroki (@MercyMuroki) March 6, 2021
MORE: Black student explains why he wouldn't attend blacks-only graduation
IMAGE: Syda Productions / Shutterstock.com
Like The College Fix on Facebook / Follow us on Twitter