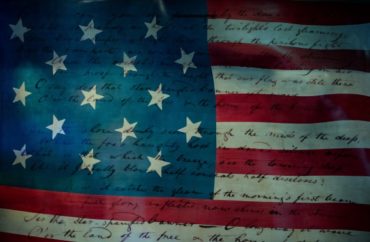 OPINION: Many students now accept terrorism as the new normal
The al Qaeda terror attack of September 11, 2001, was one of those "Where were you?" moments. I was in the Fonzie apartment over the garage in my parents' place in Lynden, Washington.
That morning, I woke up, turned on the computer, saw a story about an attack on the World Trade Center on my AOL portal, and wondered why they were bringing up something that had happened the last decade. Maybe it was an anniversary, but that didn't seem quite right.
Then I went into the main house. Mom asked, "Did you hear about the World Trade Center attack?" I said, "Yeah, why is the press bringing up something that happened almost a decade ago?" Mom said, "no, look!" She ushered me into the living room where the television was playing and my whole world changed.
I can't say for sure if I saw the first tower fall down in real time or saw it rebroadcast on one of the numerous times the cable networks hit "replay" after it happened. Much of the rest of that day gets a little blurry.
The security response that followed was not fun for anyone who commuted across an American border to go to school. Fortunately, it was still easy enough to get into Canada to go to class, as I was in my senior year at British Columbia's Trinity Western University.
I crossed the border into Canada on September 11, having arranged to sleep on a friend's couch, so that I could go to classes the next day. There were no lines at that point. The Canadian border guard waved me through.
When I made the return trip the next day, it was a very different story.
The wait at the Lynden border station was over two hours long instead of the usual two minutes. I had to keep firing and killing the engine as the line crawled along, to keep my 1991 Pontiac Sunbird from overheating. It was a single file line. Every car was searched, no exceptions.
When my turn came, the American border officers were familiar and lenient. They searched the front seat, asked a few more questions than usual, and began rummaging through the Sunbird's trunk.
In the rear-view mirror, I saw one of the officers pick up and examine my copy of a book that Benjamin Netanyahu edited called "Terrorism: How the West Can Win." That proved to be my ace in the hole. He lobbed the book back into the trunk, shut the trunk door, and waved me on.
The car was not in great repair. It wouldn't last long in those long, stop-and-go lines. This was in the days before Zoom classrooms. Distance learning was still a rare thing. So I had to find a way to show up if I wanted to graduate.
Friends and professors saw me through it. I couch surfed a lot that school year, but especially that first semester, reshuffled classes to minimize the number of days on campus, and made an agreement with one professor to never be penalized for skipping a Friday class.
I also wrote about it a lot, trying in my collegiate wisdom to understand what had happened, what was likely to happen next, and what could go horribly wrong. (<cough>Iraq!</cough>)
Because of these experiences, September 11 is deeply ingrained in my memory. It's not something I could ever forget. But the kids these days? Well, I'll let fellow vice presidential expert Aaron Mannes tell it.
Mannes teaches at the University of Maryland School of Public Policy. On Twitter this week, he wrote about a class discussion of "Afghanistan, the war on terror, and 9/11."
"My students were little kids on 9/11 and they've grown up with this, I was curious about their perspectives," Mannes wrote.
In my @UMDPublicPolicy class yesterday we had an open discussion on Afghanistan, the war on terror, and 9/11. My students were little kids on 9/11 and they've grown up with this, I was curious about their perspectives. Thread 1/x

— ThePhantomMannes (@awmannes) September 10, 2021
One of the things that came out in classroom discussion was that the Iraq War barely registered. "For these young people it's practically ancient history," Mannes explained. Which would make September 11 practically prehistory, even though media coverage of the day has not been lacking.
However, one thing has left a mark. "They did worry about terrorism, they saw it as an ongoing continuing feature," Mannes wrote.
As a young kid and into my young adulthood in the 1980s and 1990s, we did not worry about terrorism, Islamist or otherwise, in America. If asked, we would have granted that it happened, even occasionally on US soil. Yet no one was much asking. Terrorism was simply something that happened "over there."
Terrorism as I knew it growing up was militant Palestinians attacking Israelis; Iranian jihadis gunning for Salman Rushdie, and killing everybody but him; the IRA blowing things and children up in the Warrington bombings, memorialized by the Irish band Cranberries' hit single "Zombie." Front woman Dolores O'Riordan belted out:
It's the same old theme
Since nineteen-sixteen
In your head, in your head, they're still fighting
With their tanks, and their bombs
And their bombs, and their guns
All of that happened in what many Americans regarded as the "old world," with their old grudges. Not in America. Sure, there was the World Trade Center bombing of 1993 that killed six people. But that felt more like a swing and a miss by Osama bin Laden and company.
On September 11, they took another swing, with hijacked airplanes. This time they didn't miss, and they riled us up good.
For the next 20 years the US was embroiled in many wars in the greater Middle East, trying to combat Islamic extremism, counter Arab autocracy, and spread democracy. It ended badly.
MORE: September 11 firefighter shares what college students should learn about the terrorist attack
IMAGE: Andrea_Izzotti.Shutterstock
Like The College Fix on Facebook / Follow us on Twitter