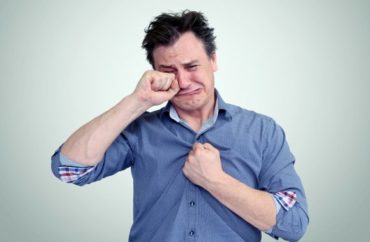 Instructor was temporarily relieved of his position at university after 'smear campaign by conservatives'
A controversial professor was placed on leave from his teaching position at Drexel University after what he calls a "smear campaign by conservatives" allegedly led to "illegal threats of violence," and he is now promising to take "all necessary legal action" as a result.
George Ciccariello Maher, who has previously tweeted favorably about the ethnic extermination of white people, and who blamed the brutal massacre in Las Vegas on "white people and men [who] are told that they are entitled to everything," wrote in The Washington Post yesterday that "the outrage machine" caused his employer, Drexel University, to place him on administrative leave.
"Earlier in the week," Maher wrote, "I asked my students to explain the relation between white masculinity and mass killings, and they offered in a few short minutes of class discussion far more insight than any mainstream media outlet has offered all week. But now, their own academic freedom has been curtailed by their university, and they are unable to even attend the classes they registered for."
Claiming that reports of his inflammatory tweets had spread like a "contagion" through news outlets (including The Fix) to "campus mercenaries" and "conspiratorial fringes," Maher accused Drexel of "bowing to pressure from racist Internet trolls."
"Such cowardice notwithstanding," Maher wrote, "I am prepared to take all necessary legal action to protect my academic freedom, tenure rights and most importantly, the rights of my students to learn in a safe environment where threats don't hold sway over intellectual debate."
"Alongside organizations like the Campus Antifascist Network," Maher declared, "I will continue to challenge white supremacists in an effort to make Drexel and all universities safe space for an intellectual debate among equals."
Drexel University previously defended Maher's right to tweet in support of white genocide. Following the controversy over that tweet, Maher remained defiant over his public Internet approval of race-based human extermination.
MORE: Professor: Journalism, outrage over academics' provocative statements is 'technique of repression'
IMAGE: Shutterstock
Like The College Fix on Facebook / Follow us on Twitter