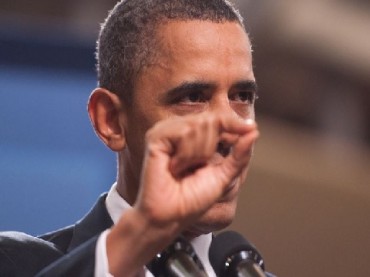 President Barack Obama and Vice President Joe Biden will unveil a campaign to raise awareness of how to stop sexual assault on campus on Friday – through peer pressure, the AP reports:
White House officials say the campaign, called "It's On Us," will challenge everyone on campuses to see sexual assault as their personal responsibility to prevent, but will particularly target male students. Presidential aides point to research shows that men are often reluctant to speak out against violence against women because they believe other men accept it, and that Obama and Biden hope to set an example by speaking out to help change social norms. …

The "It's On Us" campaign will use social media, partnerships with colleges and private partners with reach among college students to attempt to create a culture where sexual assault is unacceptable and survivors are supported. Obama plans to release materials to help support the growing student movement against campus sexual assault and attempt to energize new efforts.
For those who remember the impact of the Department of Education's Office for Civil Rights' rules for campus sexual-assault adjudication procedures – especially requiring a low evidence bar for guilt – there's more of that coming:
The White House said the task force will announce model policies for schools by the end of September.
Read the full report here.
Like The College Fix on Facebook / Follow us on Twitter
IMAGE: Penn State News/Flickr
Like The College Fix on Facebook / Follow us on Twitter