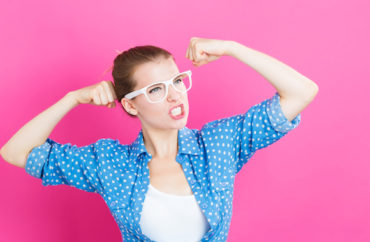 A white PhD candidate has quit Cambridge University, labeling it "structurally racist" due a litany of racial incidents including a "non-white" lecturer reading the N-word aloud in class.
Indiana Seresin, whose Twitter profile says she is a "part-time heterosexuality theorist" and "full-time dyke," also noted that, as a white student, she had benefited from that institutional racism.
According to The Telegraph, Seresin posted a withdrawal statement online in which she says "she felt she had an 'imperative' to leave Cambridge" due to the racism she encountered. The use of the N-word, she says, was one of the first.
"Instead of receiving an apology," Seresin writes of a black friend who was upset at the use of the word, the lecturer "patronisingly" informed the friend that "she did not understand the context in which the word was being used."
After an "escalation," several meetings with the English Department chair, and raising the matter at a forum, Seresin and company received no satisfaction.
"Many of those present seemed simply unable to comprehend the difference between a black writer reclaiming the n-word and a nonblack Cambridge lecturer or student saying it aloud in class," she writes.
Ms. Seresin explains how this incident – as well as the lack of black lecturers and postdoctoral researchers at Cambridge and her pessimism about the progress of efforts to "decolonise" the curriculum – left her convinced of the "pervasive" racism.

She also cited the case last year where a Cambridge academic went on strike after claiming that a porter's refusal to call her "doctor" is racist.

Ms Seresin acknowledged that her decision to leave Cambridge mid-way through her PhD "comes from a position of privilege, including racial privilege", adding that those who remain at the university need not be "condemned for their complicity". …

A Cambridge University spokesman said: "The Teaching Forum, which included students, met and following a well-informed exchange of views it was decided that there should be no prescriptive rules on what language is appropriate to reference when reading from texts, but that academics should consider the contemporary and political discourse around particular words or terms."
Concluding her online announcement, Seresin says that "although all universities are ethically compromised to some degree," the racism at Cambridge "seriously undermine[s] its intellectual credibility."
Read the Telegraph article and Seresin's withdrawal statement.
MORE: Cambridge 'ethnic minorities officer': 'ALL white people are racist'
IMAGE: TierneyMJ / Shutterstock.com
Like The College Fix on Facebook / Follow us on Twitter