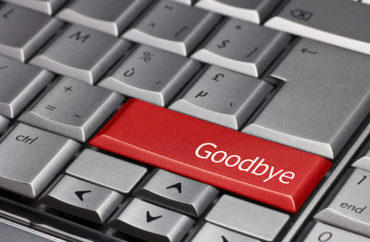 A pair of white New York University professors have resigned their positions to protest the lack of minority representation in the theater department's teaching ranks.
The Tisch Department of Design for Stage & Film's Andromache Chalfant and Donyale Werle, visiting and adjunct professors respectively, informed the school of their departures last month, according to the NYU student paper Washington Square News.
In their resignations, the profs highlighted the need to create "necessary space for educators who are Black, Indigenous and people of color (BIPOC)." Currently, 32 of 34 of Tisch's faculty and staff are white.
Chalfant told the WSN that "As a white woman raised in the United States, I am aware that my experience does not adequately reflect the diversity of our student body. I am hopeful that my decision to resign will allow space for someone else with a different background and experience to join the department's faculty and better serve these incredible students and the culture at large."
Werle added, "The students in the program are highly diverse, their home countries & backgrounds expand the globe. White teachers simply do not have this lived experience. I believe our students need to see the world through many lenses, not just through those who are white."
Prior to the pair's resignations, over 20 Tisch students and alumni had penned a letter expressing concerns about Tisch's "Equity, Diversity and Inclusion" (or the lack thereof), which included individual anecdotes about "discriminatory behavior they have faced."
While changes to the faculty & staff of the Department of Design for Stage & Film is [sic] necessary, former adjunct professor and mentor Clint Ramos believes there needs to be an environment conducive for students to unlearn internalized racist behavior.

"I think that white students are literally consciously and subconsciously harming students of color in discussions and in courses, and this happened in my class," Ramos said. "I think nobody has the vocabulary to talk about it, and I also know that from my mentees they have been voicing their concerns for quite some time." …

Ignorance in the classroom and opposition to multi-cultural influence contribute to an overwhelming sense of ostracizing that 2016 graduate and costume designer "Qween" Andy Jean felt the deep effects of. As a Black trans woman in the department, she found herself searching for advocacy and respect from those around her.

"I wish that our faculty and staff at NYU could have seen me for who I am," Jean said. "I feel like for a long time I had to prove that I was qualified, but it was always at the convention of the white experience. My race, my skin color does not limit the stories and the power that I have. That is something that I had to unlearn when I came out of grad school."
Although the WSN says Chalfant's and Werle's resignations are "a reflection on the[ir] character," it doesn't appear their decision will put them in a financial bind. According to their bios, both are heavily involved in set designs, and Werle already has landed a gig at Brooklyn College.
MORE: UConn student government leaders resign because they're white
MORE: White professor forced to flee campus as police say he's not safe
IMAGE: jurgenfr / Shutterstock.com
Like The College Fix on Facebook / Follow us on Twitter