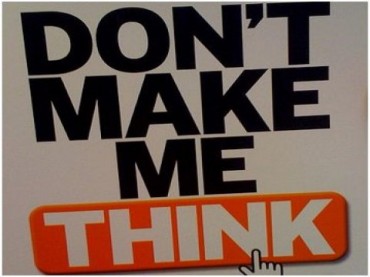 In a sadly hilarious example of political correctness running head first into absurdity, a now-former Spanish teacher said she quit teaching that language to be a better "white ally" and "anti-racist coconspirator."
The Post Millennial reports that Jessica Bridges, currently working on her PhD at Oklahoma State, came to the revelation about dropping her Spanish gig after discovering — on Instagram, of all places — a course on white allyship.
Bridges discussed her views at Southern Connecticut State University's "Virtual Women's and Gender Studies Conference" in April. Her comments came during the "White Women's Work: Lessons from Engaging in Antiracist Work" subsession, part of a larger "White Accountability & Anti-Racist Education" workshop.
"Learning Spanish from a white woman … I wish I could go back and tell my students not to learn power or correctness from this white woman. I would tell them to stand in their own power. White isn't right," Bridges told those in attendance.
"I'm holding myself accountable to this journey," she continued. "Part of my accountability is to continue to struggle and grapple with my internalized white supremacy. Dismantling white supremacy in society looks like dismantling in my heart, first. It means I'm not going to teach Spanish. Accountability is ongoing because there is not end to the process."
Today, Oklahoma State University educator's statements at a virtual conference of educators:

-"White people aren't right"
-"Racism originates with and is perpetuated by white people"
-"Mourning her white morality"

This is what Critical Race Theory looks like in the classroom. pic.twitter.com/hH4u2f5idR

— Mythinformed MKE (@MythinformedMKE) May 29, 2021
Of course, there's should be absolutely nothing wrong with learning Spanish from a white person … given that Spanish is a European language.
MORE: The new outrage: assigning kids Spanish names in Spanish class
Bridges work was about "examining her whiteness, complicity, and activism." She said that as a K-12 teacher in the US, she has been "embedded in a system that some scholars have identified as reproducing social injustice. Consciously, or unconsciously," she said, "I have been complicit as a part of the educational system and as a white woman benefitting from white privilege." …

[Bridges] questioned her "Latinx" students for their use of the identifier "Hispanic." They told her that was the term she used, and she told them it was "the colonizers' term," and that they shouldn't use it because they weren't from Spain.

"They were middle schoolers," she said, "and not sure what to make of my words at the time." Then she stopped teaching Spanish. It was more important to Bridges that the right race of person teach Spanish than she retain the job she had spent so much time getting qualified to do.
In another session (with Bridges in attendance), a Southern Connecticut State professor proclaimed it'd be best if white teachers would teach only in white schools: "The lane that white women and white folks in general need to be in right now is talking to other folks about white supremacy. Um, so, I think, fer sher …"
Rather than teaching in minority districts, professor at SCSU thinks white teachers (because of their skin color) are best suited to stay in white districts and push Critical Race Theory ideas on white students. pic.twitter.com/ytQgGt3MNf

— Mythinformed MKE (@MythinformedMKE) May 30, 2021
Other sessions at the SCSU conference included "Sex, Work, & Care as Resistance in the Age of Capitalism," "Critical Voice and Analysis for Justice: from Trauma to Peace and Justice," and "Reclaiming and Renourishing Our Spirt: Decolonizing Cocktails & Food."
Read the Post Millennial article.
MORE: Student op-ed: 'bothersome' that Spanish is not 'gender inclusive'
IMAGE: Steve Garfield / Flickr.com
Like The College Fix on Facebook / Follow us on Twitter