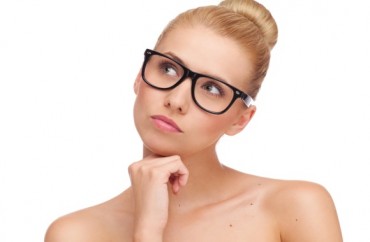 The University of New Mexico hosted a series of events dedicated to sex this week, including a presentation by "Dirty Lola" and a workshop on "decolonized sex" that only permitted entrance to "self-identified women of color, including queer and trans," according to organizers.
"SexUality Week" was organized by UNM Student Alliance for Reproductive Justice, which worked with many campus clubs, local organizations – and an adult sex-toy company that supplied giveaways – to pull the series together.
The weeklong event, which launched Nov. 9 and ends Nov. 13, also featured panels on sex and religion, asexuality and birth control. Today a "Pleasure for All Bodies: Self Acceptance through Sexuality" event is scheduled, an event on how to "practice self healing and care through radical and unapologetic self love for our bodies and ourselves."
The workshop on "decolonized and destigmatized sex" was only open to "self-identified women of color including queer and trans," according to organizers. Held Wednesday, it focused on "destigmatizing consensual and pleasurable sex while also reconnecting to our decolonized traditions around sex as people of color."
RELATED: White Actresses Barred From Columbia University's Vagina Monologues
The student organizers' self-described "main event" was a presentation by "Dirty Lola," who is described on her website as "a naughty storyteller, sex encourager, sex toy peddler, and the creator and host of the live sex-positive Q&A go-go show and podcast Sex Ed A Go-Go ."
UNM administrators distanced themselves from the event in a statement to The College Fix.
"Sex-U-ality Week is organized by a student group, not the university. It is among the hundreds of events that are held on campus by student groups throughout the year," a campus spokesperson said via email.
The spokesperson added the university cannot weigh in on the educational value of such events because it is "completely student led."
The event comes after the university's inaugural 2014 sex week event that received a lot of backlash from conservative groups. One group was the UNM Students for Life that argued the event was too raunchy, citing a seminar to have "successful" threesomes.
Student Sade Patterson with University of New Mexico's Students for Life chapter said this year the group set up a counter display during the "Birds and the Bees: Better Birth Control, Abortion, and STI Education" panel.
"We offered information on the risks of hormonal birth control and abortion, information on natural birth control, post-abortive care, federally qualified health clinics in our city, and support for students facing unplanned pregnancies," she told The College Fix. "The talk was very misleading since the speaker said all of the studies saying hormonal contraception and abortion can lead to cancer, depression, other complications, and even death, are false. Her claim was that being pregnant is more dangerous than being on hormonal birth control."
"The rest of sex week seems to be over sensualized, vulgar, objectifying, and the biggest issue: not addressing the consequences of sex or building an environment of support to students in these situations," Patterson added.
Like The College Fix on Facebook / Follow us on Twitter
IMAGE: Shutterstock