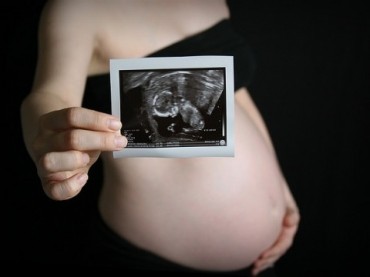 Poll after poll shows that U.S. women support a ban on abortion after 20 weeks by a wide margin.
In fact, women are even more supportive than men of banning abortions after 20 weeks gestation.
The Republicans in the Senate are pushing for a vote on a proposed ban after 20 weeks.
According to the Washington Post, polls conducted both by The Post/ABC News and Quinnipiac show about 60 percent of women support moving the ban on late term abortions to 20 weeks.
Here's the biggest takeaway: Men in the polls are less likely than women to support an earlier limit.
That's right–men, on average, want access to abortion to remain available later in pregnancy than women do.
This gender opinion gap has been corroborated by similar polls from both NBC News/ Wall Street Journal and National Journal, according to The Post.
Abortion is constantly cast as a "women's rights" issue. Why then, aren't Democrats in Washington paying attention to the opinions of women?
Seems the opinions of the majority of U.S. women on this one "women's issue" doesn't matter to President Obama and the Democratic leaders in Congress.
(Image: TrevorBair.Flickr)
Like The College Fix on Facebook / Follow us on Twitter